Have a look at the market of FOSJOAS Electric Unicycle
Source:Fosjoas begin Time: 2015-04-14
  As quite a new emerging sector, the electric unicycle came into being a couple of years ago. So far, this sector thrives little by little. Over three years, the populace of unicycle-makers have sprung up. As this sector rapidly develops to perfection, the unicycle is perceptibly entering into domestic and global market. Hence, for each unicycle-maker, the market strategy assumes more importance in the future competition.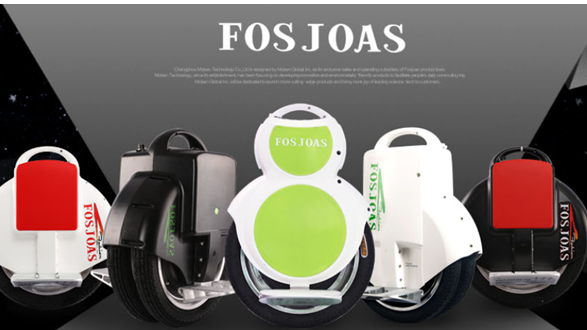 The intelligent unicycle is prevalent in the domestic market and the overseas market alike. In terms of the overseas market, Euro-American countries are the main target market, and South-East Asian countries come second. Obviously, the number of population is positively related to the prospect of market. Given the large population, the robust economy and the growing environment-consciousness in Southeast Asia, these countries will become the largest target market for years to come. Thus, the main objective of current promotion in Southeast Asia is to pave the way for penetrating the promising local market. Therefore, it is wise for a unicycle-maker to have one eye on the Southeast Asian market in the process of furious competitions in the Euro-American market.
  In the whole sector, the design of the intelligent unicycle consistently holds on to the principles, i.e. portability, eco-friendly feature and easiness to learn. On one side, from this prospective, the intelligent unicycle will keep a high momentum in the near future. These principles, particularly eco-friendly feature, will guide the development of the intelligent unicycle. On other side, out of competition and the pursuit of business profit, there are masses of competitors to appear in large number in this sector. Taking both sides into account, anyone who intends to be more competitive in this sector should make a difference by further innovation and ground-breaking technique to dominate the market.
  It is easily concluded that the prospect of the intelligent unicycle sector is clear and promising in the short run whereas the prospect in the long run remains uncertain. Any competitor content with what he/she has achieved is doomed to lag far behind others in this sector in the future, as the continuous innovation makes or breaks.