Fosjoas V6, Yet Another Unicycle
Source:Fosjoas begin Time: 2015-04-14
  The Fosjoas is a leading brand on the market of self-balancing electric unicycles/scooters which uses sensors, gyros, and accelerometers in conjunction with an electric motor to assist a rider to balance on a wheel and get going. The Fosjoas is fantastic for commuters, business professionals and anyone interested in travelling in ultimate style.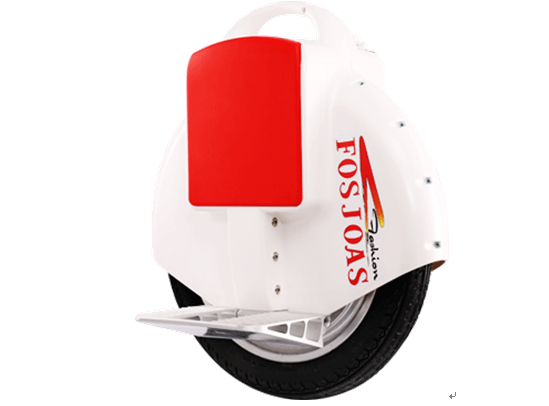 Currently, Fosjoas Technology features two types of unicycles. Fosjoas V6 is the only model that features a single-wheeled design which has the most maneuverability among all Fosjoas products.
  The Fosjoas V6 is more awesome then you would have anticipated. Usually, after you get the Fosjoas V6, it will take you about a week of practice 20 minutes a day to learn how to ride comfortably at the high-speed. It's relatively not a long learning time. Nonetheless, if you can skateboard, it will be much easier for you to control the Fosjoas. Probably, five minutes is enough to get the hang of it. The casing of Fosjoas V6 is very durable. The device is not too heavy and fantastically convenient, especially when you have to walk a long way. The Fosjoas V6 cuts down the amount of walking and on top of that it is really fun. After you have considered yourself an expert at riding the Fosjoas V6, you can start to take your dog on walks with it without breaking a sweat. This is actually what some people had intended to use this for and it works brilliantly. That is if you know how to keep yourself balanced at a slower speed and have a well-trained dog. It's a good recommendation to any other dog owners who have a dog that can walk or nicely and would like to cut down the time it takes to walk 5 miles.
  The Fosjoas V6 is everything you hope for and more. Another great feature of Fosjoas V6 is its long-lasting battery that could be used for several days in a row without having to recharge (the average distance of the Fosjoas V6 can be over 15 miles for a single charge). It's a marvelous product definitely worthy for a try.