FOSJOAS electric scooters V5 and U1 are desirable gifts for those who love going shopping.
Source:Fosjoas begin Time: 2016-09-12
FOSJOAS electric scooter is small in size and very portable; even young girls can carry them easily. So these features make FOSJOAS electric scooters a best gift for those who love shopping. If you are a girl or a young man who wants to be the fashion icon among your friends, FOSJOAS V5 twin-wheeled electric scooter will be your best choice. The most portable and fashionable twin-wheeled electric scooters are especially suitable to female or young riders because they are easier to control and they have colorful and fashionable appearances.
Also the colorful LED lights make Airwheel the most distinguishable scooters on the road. Your fashion life starts from FOSJOAS V5. In FOSJOAS V5, functions including speed limit protection, low battery protection, tilting protection and safety instruction ensure that consumers enjoy a safe riding experience, and consumers' safety also means that V5 twin wheel electric scooters are well protected and has a longer equipment life.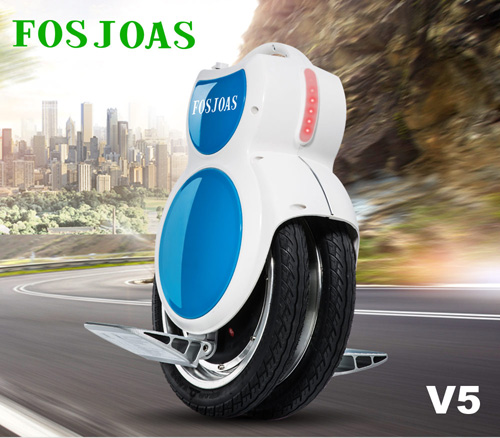 FOSJOAS U1 electric walkcar is smaller than other models. Light weight and mini structure, U1 can be easily conquered even by a small girl. It adopts PC materials to U1, with such features as wear-resisting, scratch-resistant, insulation, extensibility, stability and resistance to chemical corrosion. It is equipped with the anti-shock pedals which are made of natural rubber. They perform well in buffering shock. With the dual-core and double battery protection boards, it can work independently. When on electric board is invalid, the other will make the scooter slow down gradually to ensure safety.
And the concave-convex pattern on the pedals makes the riding more comfortable. After improving the design of pedal, the safety index of FOSJOAS U1 saddle-equipped electric scooter gets higher. U1 liberates your hands and you can go through any paths. More importantly, riders can stand or sit to ride which is suitable for a wider range of application scenarios. When you are tired, you can just sit on the comfortable saddle to take a break.