FOSJOAS offers electric unicycle V6
Source:FOSJOAS begin Time: 2015-05-23
Abstract: FOSJOAS manufactures and sells new generation multi-purpose self-balancing unicycles and scooters.
Portable intelligence transport machines are taking the world by storm. It has added a new dimension to the availability of hi-tech utility products. One of the great examples could be the introduction of electric self-balancing scooters and unicycles. FOSJOAS is a high-tech company developing these products for modern use. These good looking sleek and new generation vehicles are also environmentally-friendly striking the right balance between nature and science. They have high-quality casing material and upgraded advanced system, which deliver a comfortable user experience.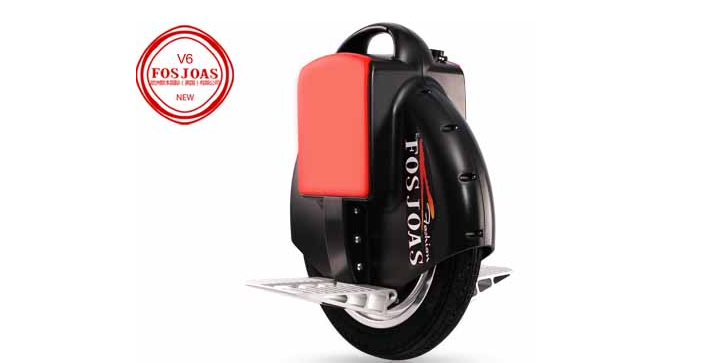 Self-balancing unicycle is suitable for all kinds of users irrespective of age. The balance is well maintained by leaning forward and backward process. It is done by running the aerospace attitude control theory, gyroscope system and fuzzy software algorithm. The riders have full control over movement, acceleration and brakes by leaning front and back. Thus, it has certain similarities with bicycle riding techniques and achieving the right balance is quite easy.
The FOSJOAS V6 is a well-designed one-wheel self-balancing electric scooter fitted with intelligence balancing chips. Entire look and feel is refreshingly trendy coupled with high-end essence. A 16-inche wheel hub minimizes the roll angles and optimizes grip effect. Such a design adds to the look and guarantees safety largely for the users. It has quite a simplistic operation and ample battery range to let the user experience portably and pleasant ride.
The electric scooter from FOSJOAS rightly extends the fun and benefit of innovative technology. Users get the freedom of going anywhere and anytime at their will irrespective of purpose. The V6 maintains high quality and handles a range of terrain challenges without any hassle. It has a Japan made authentic Lithium battery within which ensures 3.8 times life expectancy. This battery is 2.9 times more effective than the common lithium batteries.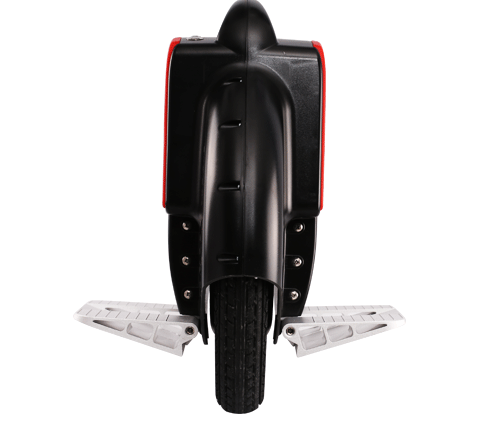 This self-balancing scooter has an integrated tilting protection system. Whenever it tilts 45° along sideways, the control system is immediately activated. Consequently, the motor within this machine stalls immediately for preventing injuries. Speed control mechanism limits the maximum achievable speed to prevent probable accidents and injuries due to over speeding. After exceeding 12 km/h, the frontal pedal end rises gradually to indicate and whenever it exceeds 16 km/h, the pedal creates 10° angle to level the surface. Low battery protection system is four lights blink and buzzer beeps. The frontal paddle end sinks forcing user to decelerate immediately.