FOSJOAS Intelligent Self-balancing Scooters Help You Realise Your Dreams
Source:FOSJOAS begin Time: 2015-06-06
Abstract: To make your travel intelligent, fashionable and eco-friendly is the future transport designed by FOSJOAS. It's not only a dream, it's also a life style and FOSJOAS's enterprise philosophy. To make this dream come true, FOSJOAS has introduced products of high quality but low prices. FOSJOAS always aims to serve the public and tries to be the industry leaders.
"Travel Smart, Travel Green" is the future transport designed by FOSJOAS. More than a dream, it's also a life style and FOSJOAS's enterprise philosophy. Eco-friendly ideas are carried out by FOSJOAS, also it's the best wishes of everybody in the society. Modern people always want blue sky and fresh air, as well as the individualized beauty. So let's explore how FOSJOAS satisfies these needs.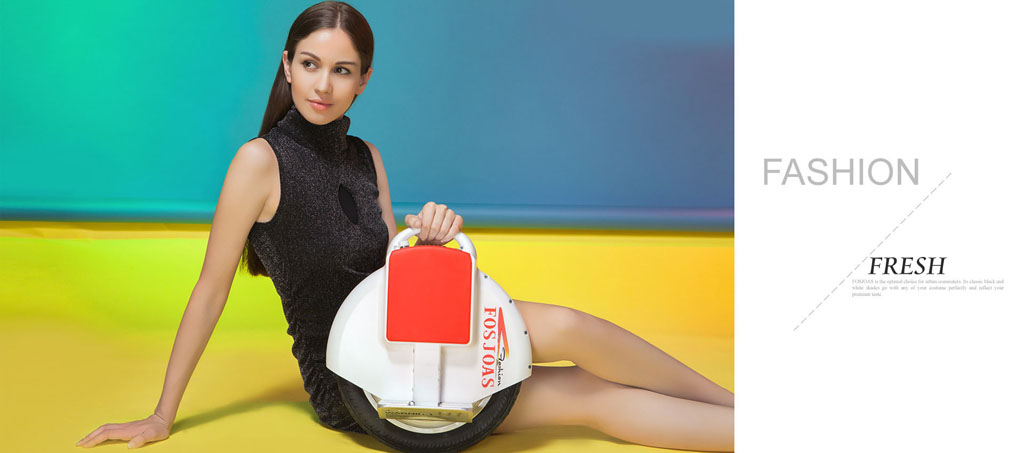 Zero emission of pollution
The intelligent self-balancing scooters are powered by electricity. The gyroscope system inside analyzes the real-time movements of the vehicles, and sends them to the processing chips. Chips will analyze them and send orders to the driving motor for balancing the vehicle. It sounds complicated to users, but it will be much easier to learn to control the intelligent scooters. You only need to spend several minutes learning the control skills, much easier than learning skateboards.
All FOSJOAS electric intelligent scooters are powered by Sony lithium battery cores. These cores can be recharged 1800 times, 3.8 times to the ordinary ones. The batteries also have long range and good safety performance. With the effort from FOSJOAS development team, FOSJOAS products are extremely energy-saving and contribute to the green earth.
High product quality with a low price.
FOSJOAS never lowers the prices of products at the expense of product quality. Instead FOSJOAS just streamlines the producing procedures. No procedure is omitted and no vehicle part is replaced with low-quality materials. FOSJOAS designs the products with an optimal balance of performance, heat-radiation, and control styles. With the top product quality, FOSJOAS has obtained certificates including CE, ROHS, UN38.3, MSDS and so on, and owns more than 50 innovation patents. FOSJOAS values the low profit on each product in a large market, so it prices its products at a low level but chooses the best vehicle parts, like Cheng Shin tires, Sony battery cores and so on.
Spending effort on both advertising and off-line activities.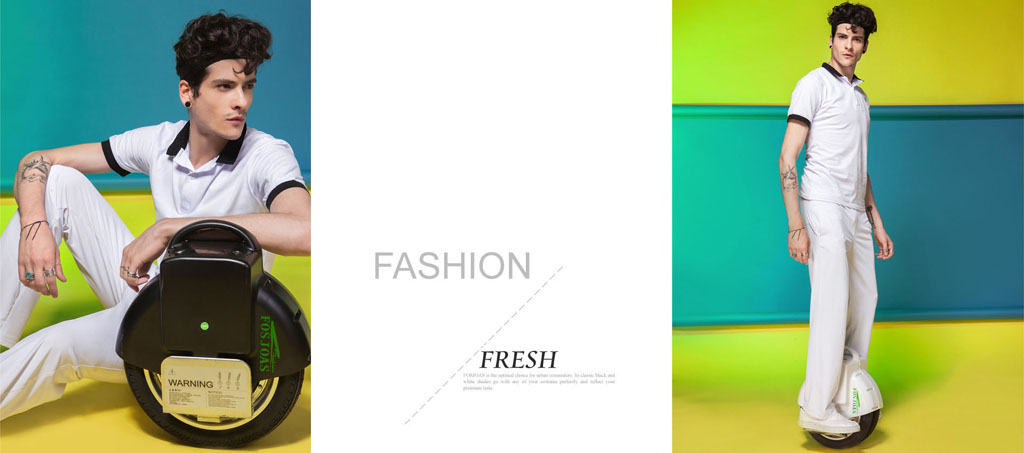 Advertisements fill people's daily life, so now good products also need to be advertised; so is FOSJOAS for making the public objectively and accurately learn about its electric self-balancing scooters which are recently invented vehicles. Free trial activities are held in campus, exhibitions and other places. The ideas and high quality of FOSJOAS products has won the praise of consumers, and more and more people are becoming FOSJOAS scooter users.
For our green earth and next generation, please choose FOSJOAS intelligent scooters and start your low-carbon life right now!