Quality Speaks Louder than Funding News- Fosjoas Self-balancing Scooter Speaks for Quality
Source:Fosjoas begin Time: 2015-06-16
Abstract: Many companies throughout the country tend to attract public attentions by releasing company funding news. However, the prospect and potential of business mainly depends on the product quality as well as technological innovations. Therefore, Fosjoas self-balancing scooter will always focus on product quality and establish brand value by fashionable design, intelligence, the concept of low-carbon as well as time-tested quality.
Thousands rounds of funding is less than one well-recognized product. In fact, the successful development of any business lies in product improvements and innovations. Fosjoas endeavors to surpass the average level of product quality and strives to achieve product impeccability abiding by the concept of product quality. Fosjoas electric self-balancing unicycle is the most advanced type of transport that is easy-to-carry, environmentally-friendly as well as intelligent. People love Fosjoas self-balancing electric scooter due to its extensive utility in short commutes, entertainment, and Fosjoas electric scooter is becoming a high-tech transport product leading the way of industry.
Fosjoas self-balancing scooter speaks for reliable quality and trustworthy brand value. The high quality is guaranteed by high-tech equipment including original Sony battery, Panasonic lithium power cell, grand-new wheels with high quality, synthetic resin case by nanotechnology, and ultra-silent magnetic levitation motor. All production processes are standardized by strict quality control, ensuring the premium quality and safety.
However, premium quality is just one aspect of product impeccability, and to satisfy the growing aesthetic needs of consumers, Fosjoas electric self-balancing scooter strives to meets the overall requirement of consumers with fashionable and unique design. In fact, each type of Fosjoas self-balancing scooter is featured by specialty and can satisfy various needs of consumers.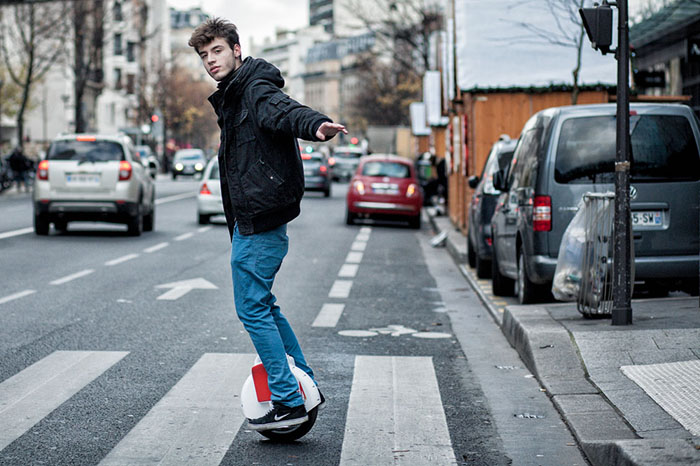 The superior quality of Fosjoas electric self-balancing scooter has been time-tested and well-recognized by consumers. People love Fosjoas self-balancing electric scooter not only for its premium quality, but also for its humanized design. Quality is the soul and cannot be achieved without consideration for human needs. Every product detail of Fosjoas electric scooter reflects humanity by providing convenience and pleasures for people's daily transports. The integration of humanity into product quality makes Fosjoas self-balancing scooter unparalleled and impeccable.
The development of business is not dependable on funding since investment does not prove real value unless the brand value is reflected in every aspect of products. Fosjoas speaks for quality forever.