Intelligent Scooter Leads the Dream of Green Lifestyle into the Future
Source:Fosjoas begin Time: 2015-06-17
Abstract: Blue sky and fresh air is the mutual vision for all of us. To make it come true, with its cutting-edge technology and core team, Fosjoas has been focused on developing new types of transporters–electric scooters and bringing about the most eco-friendly transportation manner.
As we all know, environmental pollution has become an increasingly severe issue in our life. To arouse more people's attention, every year June 5 will be set for World Environment Day. It is our joint wish that we can all have blue sky and fresh air one day. In accordance with the vision, Fosjoas has launched the most eco-friendly transporter—intelligent scooter so as to make contributions to the environment protection.
Currently, a low-carbon lifestyle is the mainstream of modern life as well as the most effective way to improve our environment. And low-carbon travel is reckoned as a powerful measure to cope with urban air pollution and traffic jams. To serve that purpose, here comes the most advanced and appealing transporter–electric unicycle.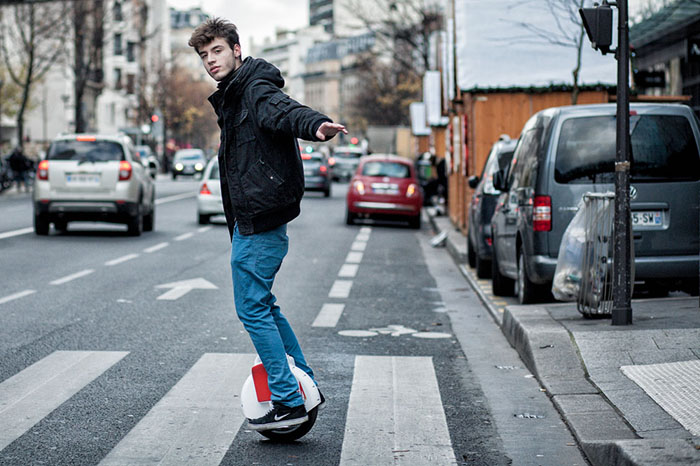 The unicycle only consumes electricity, which won't produce any gas emission. In this way, it will not do harm to the environment or leave a negative influence on others' health. According to some statistical reports, 0.8 kg carbon dioxide emissions will be reduced with one kWh of electricity saved, which is as much as those generated from ordinary cars for 4 miles. As for Fosjoas electric self-balancing scooter, its energy consumption has been reduced to the lowest level.
While we are contributing to environmental protection by using electric self-balancing scooter, our health will also be improved due to the scooter. Since the Fosjoas scooter is controlled through body movements, riders have to twist their bodies or lean towards different directions to go forward, stop or retreat. The riders' equilibrium capability and body coordination will thus be enhanced. It will be a great relaxation and exercise for those who have to stay in the office all day long.
Let's ride an Fosjoas scooter and go for a green future.