Amazing Electric Scooter Riding Awaits You
Source:Fosjoas begin Time: 2015-06-19
Abstract: The well-known electric unicycle has gradually become a new favorite of the world's enthusiasts. It is currently one of the greatest sports equipment as well as the signature of fashion.
Bicycles used to be a convenient yet cheap transport for us. However, as people have higher living standard, bicycles can no more fulfill their spiritual needs–adventure and novelty. As a thrilling and environmentally friendly transport, electric scooter is able to offer people a safe yet thrilling ride.
Recently, with rise of electric unicycles, riders of this new transport have sprung up all over the world within a short of period of time. Among all the brands of unicycles, Fosjoas is the most popular one.
Fosjoas electric scooter, characterized by its distinctive identity, low-carbon concept and superior performance, has gained a lot of affections from youngsters. As we all know, the new generation usually show more concern for environmental protection and tend to purchase eco-friendly products. The intelligent scooter by Fosjoas only consumes several kWh for one hundred miles. As a consumer, traveling with a scooter can not only contribute to environmental protection but also reduce gas emissions and save a sum of money. Thanks to its long lasting battery life, you can travel as far as 10 miles away. As to students, owning an electric unicycle can enrich their extracurricular life and let them make more friends. For office workers, the scooter would prevent them from suffering the terrible traffic jams every day. In addition, because the scooter only weighs 10 kg or so with a small size, it can be easily lifted and placed by a chair or under a desk. No more parking problems for the vehicle riders. What's worth mentioning, the scooter can serve as a great work-out tool. It is controlled by the rider's body movements. During the ride, the rider has to adjust the body gravity center so as to move forward, stop or turn around, which will promote the brain development and release his stress.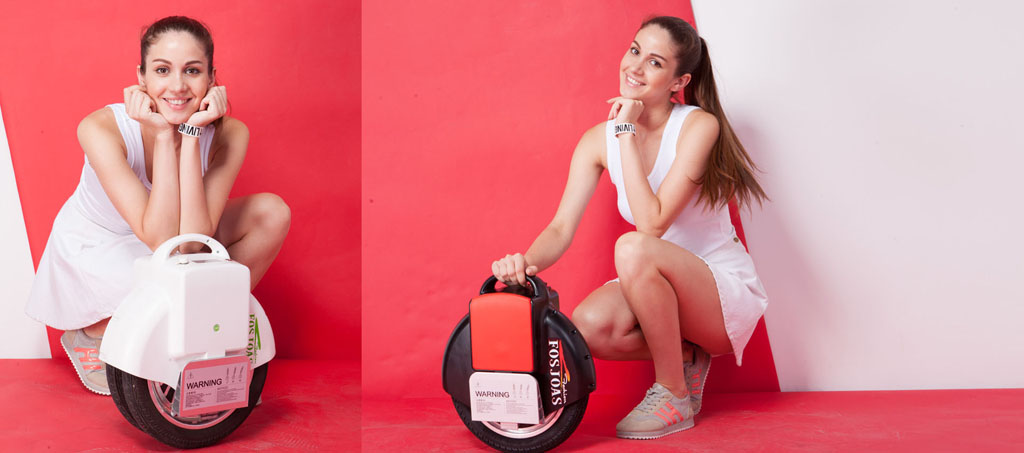 Also, with a magnetic levitation motor and top-quality rubber tires, Fosjoas electric unicycle can reach a rapid speed of 18 miles per hour. However, speed alone is not good enough for youngsters. The scooter is such a new flexible vehicle that the riders can ride it in a variety of ways. Do you want to experience an extraordinary ride? Just come and ride an electric scooter!