Say Goodbye to Traffic Jams Now
Source:Fosjoas begin Time: 2015-06-19
Abstract: It must be true that traffic congestion has been a companion of us all for a long time. Nevertheless, it is rated as the worst companion ever. Today, let's say goodbye to it and go our own way by having an Fosjoas electric unicycle.
Sometimes, it would be a blessing to let go of something, especially what you dislike such as traffic congestion. No one is willing to be with it forever. And the emergence of Fosjoas intelligent scooter offers people a great opportunity to turn the table and say goodbye to it.
According to some research, traffic jams exercise a negative influence on road travelers by making them upset and angry. This kind of emotion will even affect their daily life when it gets worse. To avoid it happening, Fosjoas launched a new type of transport—electric unicycle. The vehicle is rather small which doesn't take up a large area like cars do and is able to travel through narrow space. What's more, it is mounted with top-quality rubber tires which have a grip 3.8 times as strong as the regular tires and a shorter braking distance, thus enabling it to deal with all kinds of road conditions and send the riders anywhere they want to go. It is very necessary for office commuters to have one scooter to save them out of the horrible traffic jams. Some happy hour during the trip to work or off work will let them have better moods for work and enjoy a life of higher quality.
When it comes to choosing a transporter, naturally quality and safety matter most to the users. And Fosjoas has exceeded all the others in this aspect. The self-balancing scooter by Fosjoas is equipped with a case made from magnesium alloy which is well-known as an ultra-light and low-carbon material. So the scooter turns out to be much lighter than regular ones, making it more convenient for users to take the vehicle with them. Light as the scooter is, it is also strong enough to bear some random collision and resist high temperature as well as corrosion. With such a reliable and safe transportation companion, you can absolutely wave goodbye to traffic jams.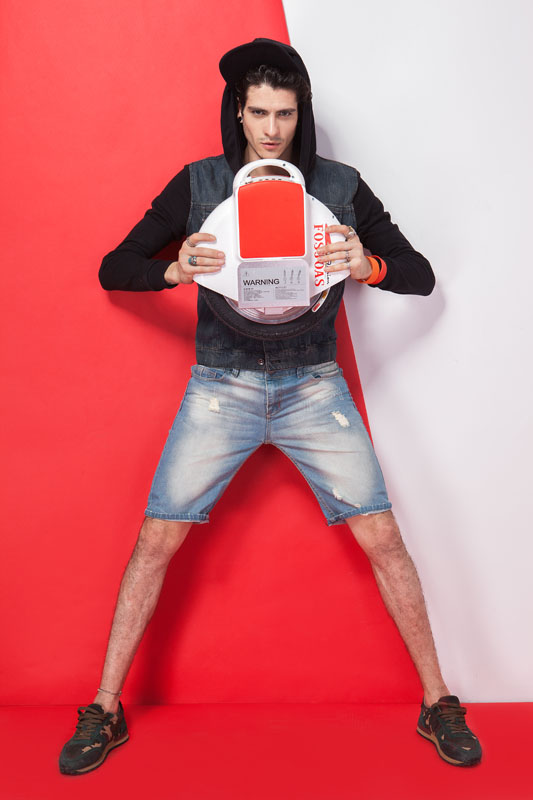 Say goodbye to traffic jams and start a new journey at your own will. Let's have an electric scooter and lead a quality life with no more waiting on roads together.