Fosjoas K5 Two-Wheeled Electric Scooter, the Best Travel Transport in Small Vacation
Source:Fosjoas begin Time: 2016-09-22
3-day vacation is also called small vacation. Generally speaking, many people very love small vacation. On the one hand, they can take a trip with family, which is helpful to improve the relationship among family members. On the other hand, small vacation won't bring any fatigue to people. After all, long-time vacation, like 10 days, may make people exhausted. However, don't forget to select a type of user-friendly travel transport. Here suggests a useful transport and its name is Fosjoas K5 standing up electric unicycle self balancing scooter. The following will explain it.
Fosjoas K5 two-wheeled electric scooter offers very relaxing and comfortable riding experience. The adopted foldable pedals are made from matting material, which not only have great skid resistance, but also improves the riding safety. Two handlebars also offer very good hand feel. Besides, Fosjoas K5 electric scooter is powered by advanced lithium-ion battery. Thus, people never need to worry about the power. At the same time, such a lithium-ion battery adopts modular design, which is pluggable. If people have long range requirement, it can be easily realized as long as they take enough spare batteries.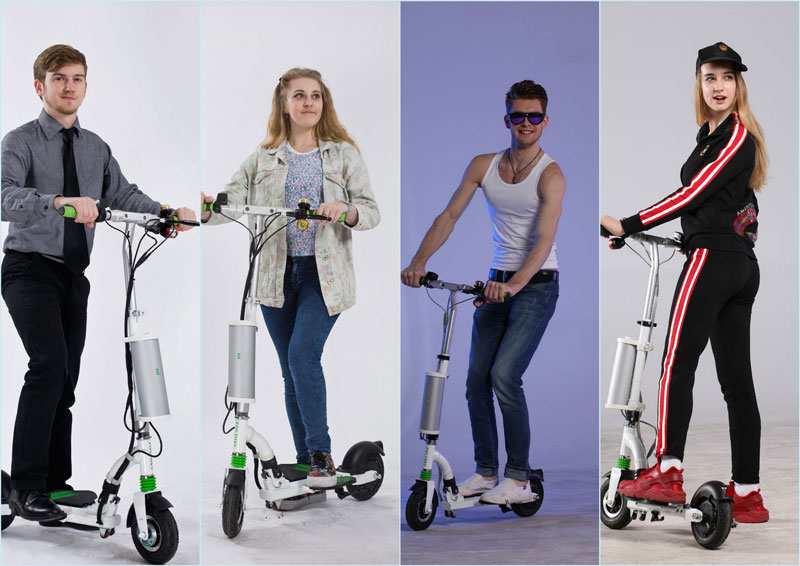 More importantly, the equipped high-efficiency USB connector plays a key role in the journey, which can satisfy the power of traveler's electronic devices, like cell phone, digital camera and laptop. Fosjoas has exploited an exclusive APP. This APP can be downloaded from Fosjoas official website and installed in cell phone. Then, travelers can check the real-time state of Fosjoas K5 electric standing scooter, including riding speed, battery, riding track and mileage. In order to improve riding safety, Fosjoas K5 has auxiliary brake system, which can shorten the stopping distance according to brake intensity. The striking LED taillight fully ensures riding safety on road.
All in all, Fosjoas K5 self-balancing electric unicycle is the best choice for small vacation.