The Europe Market of Fosjoas Electric Self-Balancing Scooters
Source:Fosjoas begin Time: 2016-10-24
Abstract: In many countries, Fosjoas has its own local distributors. As for Fosjoas electric walkcar, there are three large market across the globe—the European market, the South American market and the South-east Asian market. The European market is most representative amongst the markets of Fosjoas.
Now Fosjoas electric walkcar has come to prominence all over the world and Moben Global Inc. exported over ten thousands of electric self-balancing scooters to overseas market annually. The annual sales volume of Fosjoas accounts for the majority of the total sales volumes. That is because the European market has its own characters and advantages.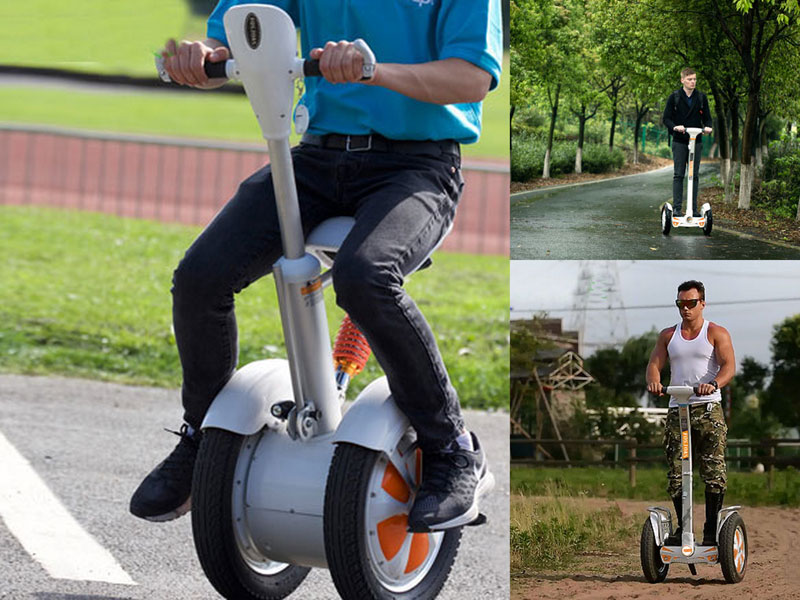 From the aspect of economic development status, the residents in Europe pay more attention to their life quality. They usually seek for healthy entertainment and work-out. Therefore, they are particular with the entertainment and work-out. Fosjoas is quite suitable for the people in Europe. As for the white-collars most of whom undertake the sedentary job and is lacking of work-out, Fosjoas electric mobility scooter is a blessing to them.
They could ride them to work and home, treating Fosjoas as a personal transport and as a way to work out. For instance, Fosjoas U3 standing up electric scooter is equipped with a fender bracket made of aerospace aluminum alloy which is resistant to bumps and strikes, light-weighted yet with wonderful load capacity, enabling riders to take away some instruments by U3.
Besides, some Fosjoas electric scooter series are equipped with entertainment functions, for example, the rider can play his favorite music while riding on Fosjoas electric self-balancing scooter, like the V9 and K3 2-wheeled electric scooters. In eyes of the young, it is a pretty nice way of entertainment. Many youngster like it very much. They ride them to show off their amazing wheelie before pedestrians with Fosjoas.
On the other hand, Europe is densely populated. The total population reaches about 723 million. The large population implies the large potentials for market. Also, Europe is highly developed. The income per capita is higher than other continents. Therefore, they afford to put forward their demand for consumption. Considering the above factors, Fosjoas eco-friendly electric scooter naturally has its own footing in Europe. The European market plays an important role in the overseas strategy of Fosjoas.