Bring Fosjoas V8 Twin-Wheeled Electric Scooter to Have an Unforgettable Journeys
Source:Fosjoas begin Time: 2016-11-12
Abstract: Fosjoas V8 electric walkcar is also a favorite for many young enthusiasts. Fosjoas V8 is featured by wider contact space, making brake simpler and safer. Fosjoas V8 twin-wheeled electric scooter is also equipped with high-techs in order to keep balance automatically.
People often plan to have trips during the holiday. The fast pace of modern life brings people great pressure. To relieve stress, they prefer taking vacations. Some people also complain that how tiring their journeys are. Walking after walking, they even feel as if the legs were not their own. If travelers bring Fosjoas V8 electric walkcar with them, they will have special trips. Fosjoas V8 is featured by wider contact space, making brake simpler and safer.
Fosjoas V8 twin-wheeled electric scooter is easier to handle than V6. Thanks to the twin-wheeled structure, the rider feels more easy to keep balance and more convenient. Riding V8 is a health and green way of travel. They are driven by electricity and don't cause pollutions to the environment. The most important thing is that Fosjoas V8 is portable. They are so small and light that users can take them everywhere.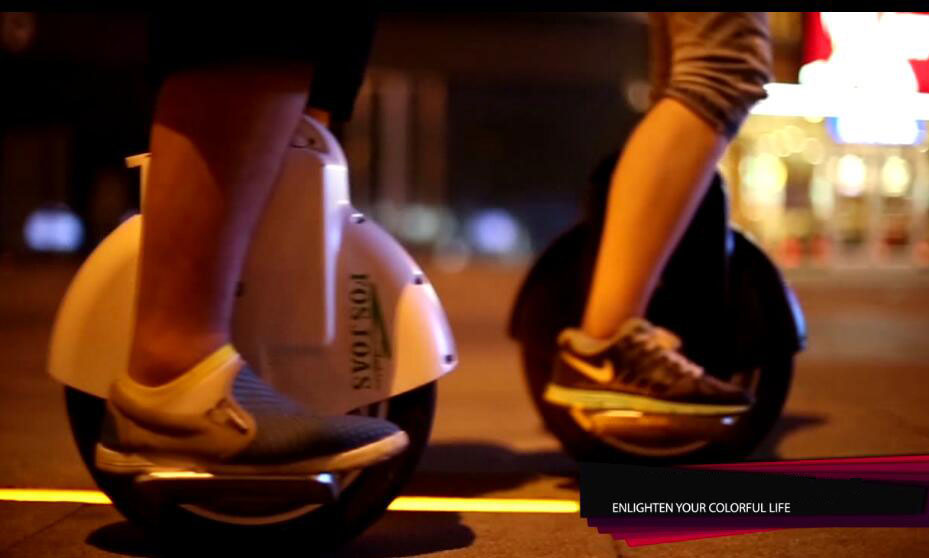 Fosjoas V8 uses synthetic resin shells which are made of advanced nano materials. The new ultra-quiet magnetic levitation motor is applied to every Fosjoas electric scooters. The magnetic suspension technique is used to support the rotor shaft. Therefore, this hi-tech technique helps save an easily damaged part of the scooters. If travelers take Fosjoas V8 mini electric scooter, they just need to put them into bags. They won't occupy much space. When travelers are tired, Fosjoas V8 can immediately come in handy.
The high quality of Fosjoas V8 eco-friendly electric scooter makes users' trips safer. They used the branded lithium battery, which only takes 90 minutes (130wh) to reach the full charge. The quality Tyres are used in V8. Fosjoas V8 self-balancing electric scooter can keep in a good state even after long journeys. Users have no need to worry about that they may be damaged during the journeys.
Generally speaking, Fosjoas V8 electric scooter functions well in body building, entertainment and short-distance commuting. It will give you an unforgettable journeys.