FOSJOAS Electric Intelligent Scooter with Two-wheeled Hub Sweeps through the World
Source:FOSJOAS begin Time: 2015-07-13
Abstract: Two-wheeled hub is the groundbreaking practice of the scooters by FOSJOAS. It offers the riders a steadier and easier experience, which pushes FOSJOAS to a new high.
Whether it is due to its novelty or its low carbon, the electric unicycle, starts to draw attention from the public, gradually becoming a fad of green travel instead of a toy for a minority of people. Since FOSJOAS was founded, it has occupied more than 60% market share in the portable intelligent transporter industry by far. And its exclusive two-wheeled hub enables the scooters developed by FOSJOAS to become the signature of the field and makes FOSJOAS the benchmark in the industry.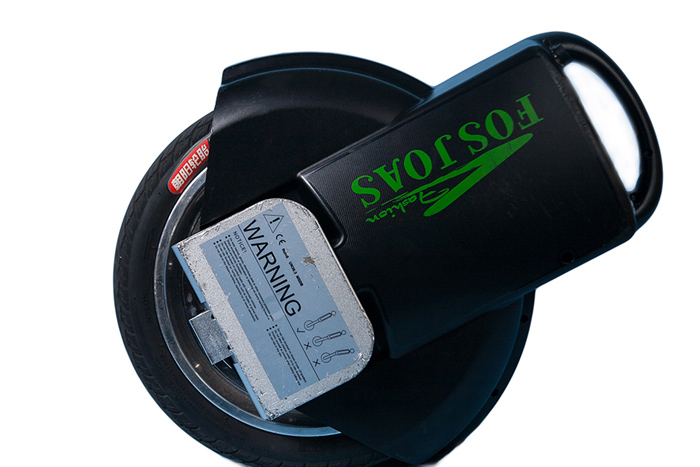 In March, 2014, the core technology team of FOSJOAS made some technological breakthroughs in two-wheeled hub research, optimizing the product weight and developing the first intelligent scooter with two-wheeled hub of FOSJOAS in the world. With this groundbreaking product, FOSJOAS acquired many utility patents.
The FOSJOAS v3 self-balancing electric unicycle, adopting the design of two-wheeled hub for the first time, weighs 13.7 kg itself. A bit heavy as it is, the scooter is still within an acceptable range. However, one small flaw cannot obscure the splendor of the jade. The two-wheeled hub brings a steadier and easier ride for users. The FOSJOAS two-wheeled scooter V3 is available in two colors—pure black and pure bright white. The scooter with its fashionable and pretty outlook has swept through youngsters since it came out.
In June, 2014, the second intelligent scooter V5 with two-wheeled hub was launched which featured its small size of only 12 inches. As the next generation of FOSJOAS scooter V3, with a more adorable weight of only 10.6 kg, it is able to reach a speed of 18 km per hour. Lighter as it gets, it is still mounted with imported lithium battery from Sony and performs well in terms of quality and endurance. Thus, it has been awarded as Urban Elf since it gained a universal reputation.
In September, 2014, FOSJOAS launched the latest scooter with two-wheeled hub–FOSJOAS two-wheeled scooter V8. It is 530 mm high, 373mm long and 185mm thick with a weight of 11.5 kg. The electric scooter V8 has two colors–fruit green and sky blue, making it the most colorful product among all the scooters by FOSJOAS and most suitable for energetic young girls. Of course, it is deemed as the best present for girlfriends as well.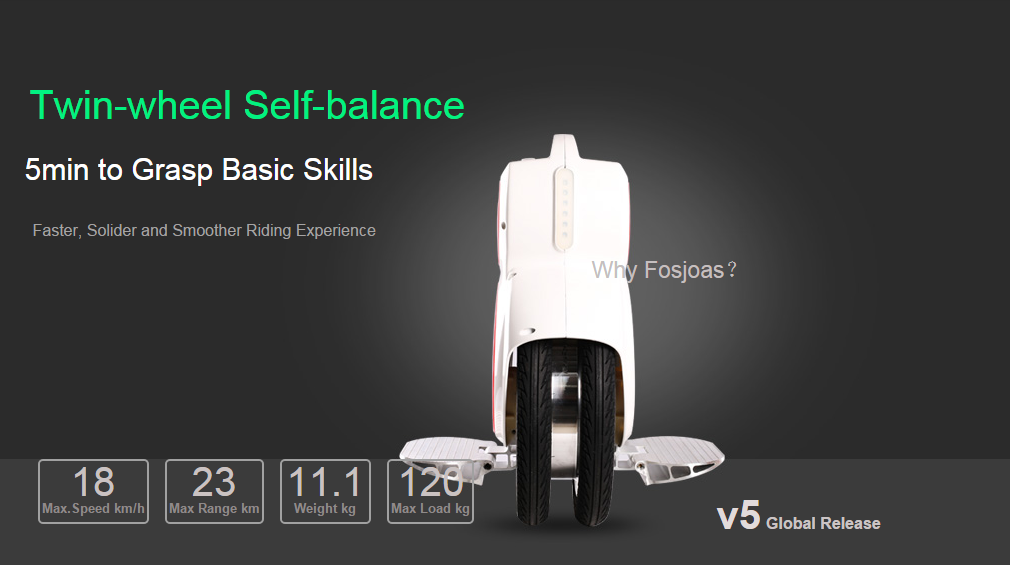 The technological breakthroughs that FOSJOAS made in electric scooters have driven the industry to a new high. To have a thrilling and low-carbon ride, own one FOSJOAS scooter first!