To Know More about Fosjoas Intelligent Electric Scooter
Source:Fosjoas begin Time: 2016-12-03
Abstract: Before long, Fosjoas leapt to fame as a worldwide famous scooter-manufacturing firm. It boasts the cutting-edge and advanced R & D centre. This is not the end. The success of Fosjoas intelligent electric scooter should be owed to its service notion in the operation.
Fosjoas has been a household name in the sector of scooter internationally. Any scooter-lover knows its name. As the leader in global portable intelligent transport industry, Fosjoas has built long-term partnership with tech titans. With advantages in capital and global strategy, Fosjoas electric self-balancing scooter will continue to provide customers with all-around and interactive service via efficient and humanized resource integration and cooperation.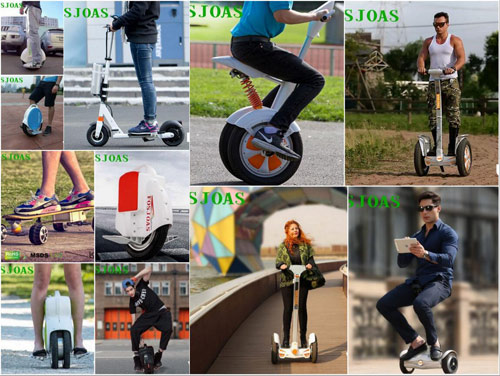 To begin with, the success of Fosjoas self-balancing electric scooter is built by the customers. Fosjoas is keen to exchange opinions and share its fruitful achievements with customers in a simple manner. It is Fosjoas's unyielding aim to satisfy and exceed customers' anticipation. Trust is a pleasure worth passing down via every customer, which in turn challenges Fosjoas to give genuine responses every day.
Then, the design concept of Fosjoas intelligent electric scooter originates from the nature and innovation. Being an adventurer of science-tech, Fosjoas is more of a pilgrim of the nature deep inside. Following the notion of "Eco-friendly Innovation," Fosjoas has always been seeking the balance between science-tech and the nature, which runs through every part of the design, R&D, manufacturing and sales. It is their ideal to bring customers back to the nature with Fosjoas portable intelligent transport products.
Also, focusing on the development of safe, solid and humanized products, Fosjoas intelligent self-balancing scooter is broadly identified with its modern concise design and fresh comfortable user experience. Fosjoas owes its standard-setting products to the care of details and a customer-oriented design concept. For instance, the K2 foldable electric scooter with 8-inch tyre of foldable e scooter is an outstanding highlight, which paves the way for more comfortable riding experience. Large-size tyre effectively reduces tilting when turning a corner. Stronger road holding capability also improves the riding safety. In the future, there will be more and more useful and innovative products.
Therefore, the great success fell to Fosjoas electric scooter, not by coincidence. It is not so much as a windfall as a belated reward.