Fosjoas V6 One Wheel Scooter Is Jason's Favorite Transport
Source:Fosjoas begin Time: 2016-12-15
Abstract: Everyone has his favorite thing. So does Jason. Two years ago, he got a Fosjoas V6 electric unicycle from his father as his birthday present. It has become his favorite transport and good companion ever since, whether it's for school or field trip.
Generally speaking, people all have their own favorite things. Jason also has one— Fosjoas V6 electric unicycle that he got from his father two years ago on his birthday. Upon receiving this wonderful present, Jason was really happy and thrilled. This wonderful present has become his favorite transport ever since. When he just received the vehicle, he was in a hurry to ride it on the road. However, since he was new at the thing, he asked his father's help and spent almost 20 minutes learning how to master V6 electric one wheel. The learning process of V6 is also an important lesson to riders as it requires perseverance. And eventually, he got the hang of the vehicle and enjoyed a pleasant ride on the road.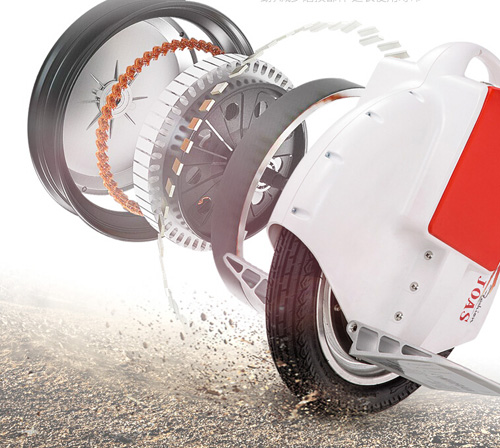 Every day Jason goes to school by riding his little transport so that he does not need to catch a bus or take the metro, which saves him quite a sum of pocket money. After school, Jason always travels around the neighborhood by riding his favorite V6 standing up electric scooter. As to him, it is not only a transport but also a good friend to keep him not alone. When there is a holiday, Jason's father likes taking him to do some sports in the nearby park. His father also has an electric scooter and they two will ride together towards the park on the scooters.
By the time they arrive at the park, Jason always rolls around on the open ground with his V6 over and over again. He enjoys the fun of letting breeze blowing over his face and sunshine casting on his body. If his Fosjoas V6 self-balancing electric scooter didn't work one day, Jason would be really upset. Therefore, he always keeps his companion clean and tidy. Once anything goes wrong with the vehicle, Jason will ask his father to take the vehicle to the maintenance service.
So far, Jason is rather happy every day with his V6 mini self-balancing scooter.