People Can Enjoy the Simple Beauty with Fosjoas Electric Scooter
Source:Fosjoas begin Time: 2016-12-27
Abstract: Doing comfortable exercises, your mood will be very comfortable too; looking at a picture that you have never seen, your mind will associate it with a scene of a moving scene. Riding Fosjoas self-balancing electric scooter, you will enjoy the simple beauty of daily life.
There are many moments of such happiness. Sometime, the feeling of happiness is simple, for instance, the Fosjoas electric motor. Riding Fosjoas personal electric scooters is one of the moments of happiness, just as other happy moments in life. With Fosjoas, you do not need to be rush for transport. You have more time to enjoy a slow life to feel the sunshine and breeze. As Fosjoas intelligent electric scooters are adopting aerospace attitude control theory, fuzzy software algorithm and gyroscope system to maintain balance by leaning forward and backward, you can stop and go by tilting forward and backward.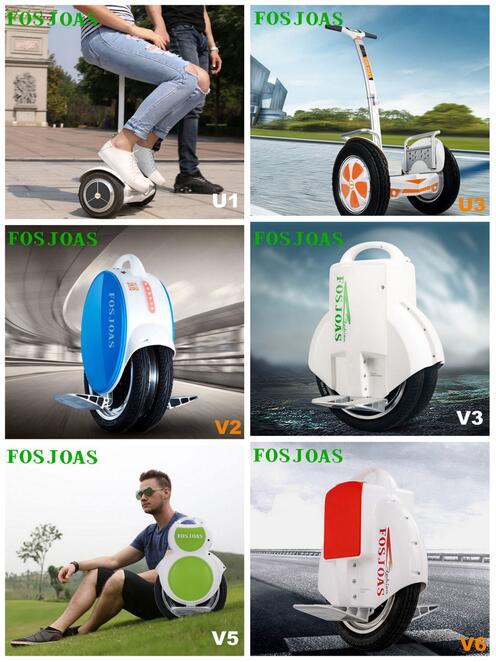 If you choose the Fosjoas V6, the parking will be no long a problem, as they are portable and easy to carry around. Different from the 2-wheeled electric scooters, V6 one wheel scooter is much more suitable for workers' daily commuting tools. Especially when turning corners, Fosjoas V6 shows its agility to best advantage. The unique also meets the request of those highly skilled users. With fresher air and better mood, your workday efficiency will be greatly improved.
Of course, the Fosjoas 2-wheeled electric scooters, such as V9 or U3 has enjoyed a wide consumer base, as there is no learning process and you can just get on and ride it. If we say the Fosjoas V6 is for you to discover the beauty on workday, then the Fosjoas U3 will assist you to explore in nature to find the beauty on weekend. Actually, there is no enough power to allure people out of their houses until the advent of U3 SUV electric scooter. Even in severe cold winter, people are willing to ride U3 to challenge the nature of this season.
If the above models can not satisfy you, you can try other models, like K3 sitting-posture electric scooter, K2 foldable electric scooter and U1 mini self-balancing scooter etc. Find more details from http://www.fosjoas.com.