Fashionable and Passionate, Fantastic Musical Travel of FOSJOAS Electric Two-wheeled Self-balancing Scooter
Source:FOSJOAS begin Time: 2015-07-20
Abstract: Will the boring travel be more interesting with music? Try to take FOSJOAS 2-wheeled electric scooter V9. Smart and fashionable, green with low carbon, V9 with music perfects the travel.
Travel sometimes is boring and monotonous no matter when you are on the way work or back home, or in the long business trip; when the scene of skyscraper in the city cannot relax the tiredness of electric unicycle rider, the travel turns to a torture. Just try FOSJOAS V9, its in-built loudspeaker box must be the entertainment on the travel and it can also attract the eyes of pedestrians.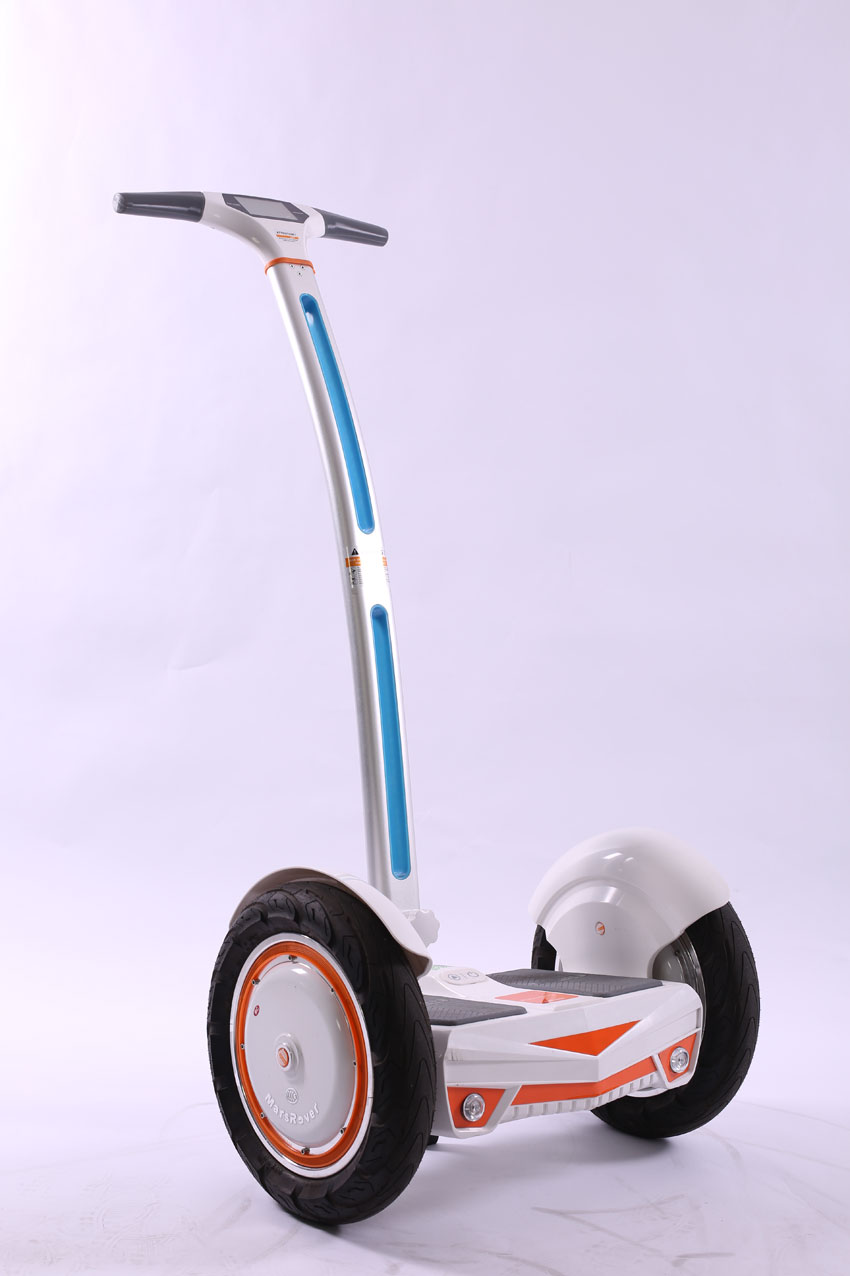 The following part will introduce the fundamental statistics of FOSJOAS electric two-wheel electric scooters V9. The height of V9 is 1288mm, the length 613mm and the width 587mm. The diameter of tyre is 14 inches with the weight of 22.4 kg and the largest load of 120kg. Streamlined body of V9 is white with blue embellishment, which gives the customers a feeling of fashion and energy. The handles are covered with light grey silica gel with comfortable feelings. Light grey is fashionable without the fading color after being used for a long time.
A display screen is in the middle of FOSJOAS V9's handles and the electric quantity, speed and temperature can be shown on it. Handles can also be disassembled to upgrade or change, which decreases the payment of repair and upgrade.
The main framework of FOSJOAS intelligent scooter uses the leading magnesium alloy high pressure casting process. Magnesium alloy is the new environmental-protection material in the 21st century, which is environmentally-friendly, recyclable and reusable and is lighter, stronger and has better resistance to heat, corrosion and fatigue than other materials. It is applied in automobile industry, electronic industry, aviation and aerospace, etc. The use of magnesium alloy can meet the demand of light weight and high strength of top electric unicycle. That is to say, magnesium is the best choice for the material of the electric scooter.
FOSJOAS V9's built-in wireless high definition audio uses bass technology and vinyl gold and the audio can connect with cell phone to play the music in the phone loudly and clearly without the turbidity and plosive. Assume riding with several friends at the weekends to have a picnic, V9 can play some soothing music. Just enjoy the leisure time with beautiful scene and melodious music.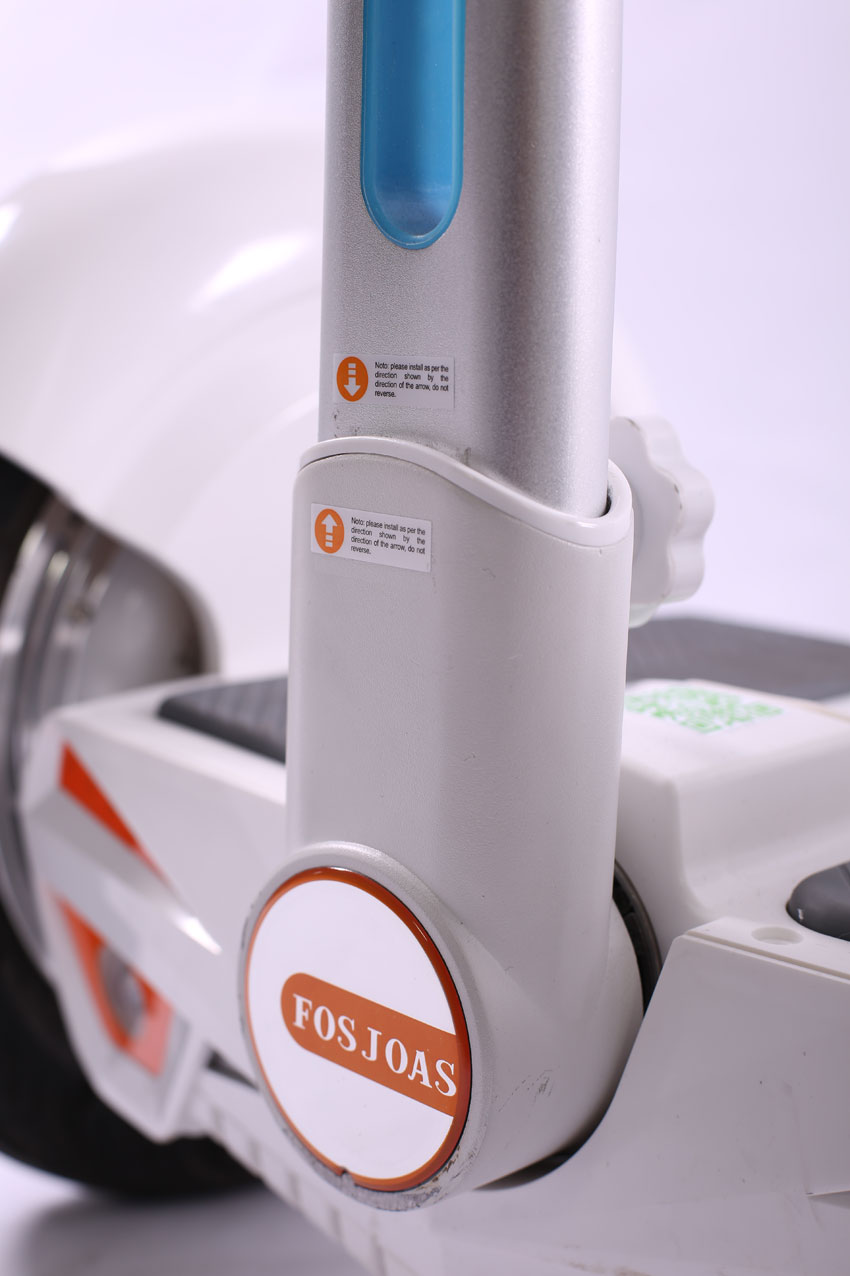 Apart from the function of music, FOSJOAS electric scooter V9 also creates the headlight and tail light for the safety of the rider at night. The shiny lighting and colorful breath light can not only warn the cars and pedestrians around, but transfer the night travel into cool and colorful one. Try it bravely and travel with low carbon, the smart and fashionable, green and environmentally-friendly FOSJOAS self-balancing electric scooter V9 can excite you a lot. Please sing and ride it to perfect the travel.