FOSJOAS electric scooter is a brilliant investment project
Source:Fosjoas begin Time: 2015-07-31
Abstract: Through several years' development, FOSJOAS has gained a bit regard and cognition from the market and the public.
It is over a decade of year since the electric self-balancing unicycle came out. It takes a long time to get the public familiar with them and to accept them. Now, electric scooters are ubiquitous in every countries. In the last years, many scooter-producing firms have sprung up overnight. Some of them have developed into a large baron, such as Airwheel and Ninebot, whereas some experienced ups and downs and finally resigned themselves to acquisition, say, Segway.
In the current market for scooter, there is a merging brand—FOSJOAS, which is under Moben Global Inc. Moben Global Inc. was established in the year of 2010, whose HQ was situated conveniently in London. Since its establishment, it enter the market of electric scooter, rolling out a variety of scooters, e.g. V3, V8 and V9. Its FOSJOAS has been prevalent in the market both at home and abroad with a stable footing in the fierce market competition.
Some investors are at a loss to know which brand is worth an investment. Actually, FOSJOAS is a quite reliable and trustworthy brand. As for a young would-be entrepreneur, it is wise and clever to put a sum of money into this brand.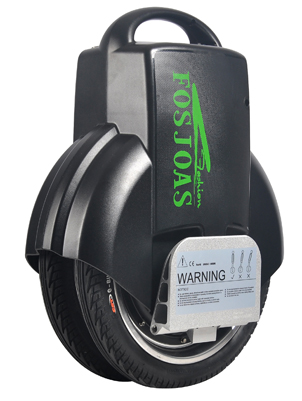 Firstly, through several years' development, FOSJOAS has gained a bit regard and cognition from the market and the public. Moben Global Inc. made a great effort in promotion and publicity in Europe and USA. Therefore, FOSJOAS is a household name in these countries. Each year, Moben Global Inc. exported hosts of batches of scooters to over 100 countries or regions. This shows that FOSJOAS had been gaining a widespread acceptance.
Another important point is the quality. FOSJOAS self-balancing scooters is famous as a high-quality device. From the data of returns and repair, FOSJOAS scooters go ahead of the other brands. Even if there is something wrong with it, the buyer could contact the official FOSJOAS service for help and support. They are quite glad to help you out.
At the same time, the reliable and stable supply chain further ensure the sales. That goes to say that FOSJOAS is a promising investment project.