What Is The Future Plan Of Fosjoas Intelligent Power Scooter?
Source:Fosjoas begin Time: 2017-07-22
Abstract: The popularity and living density of modern city have been largely extended. What is more, people's requirement about modern city life has become higher and higher. The living comfortableness and convenience has been largely improved. So does the trip modes. Fosjoas mini electric scooter is devoted to providing the convenient vehicles to the public.
Fosjoas has been attached a great importance to ergonomics in design. It aspires to offer a comfortable ride to the riders. A comfortable ride makes for the likings of the customers. Fosjoas is extremely attentive to the details. Every detail makes or breaks the comfort of ride. In previous model, Fosjoas mini electric scooter has improved the pedals, the handlebars and the mode of ride. In the next year, it is firmly believed that Fosjoas will improve more details in its scooters.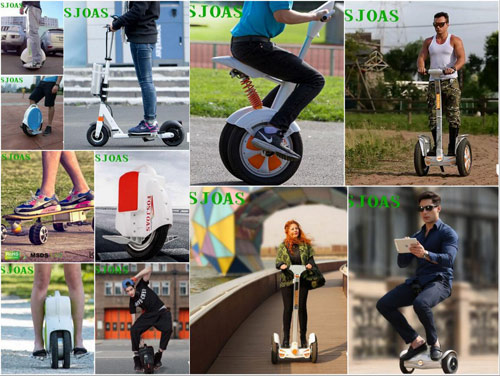 For example, after the development of Fosjoas V9, it still digs into the development solution. The endless success lies in the non-stop innovation. Fosjoas firmly sees the view of the point. Fosjoas does its best to keep itself innovative. By trial and error, it developed many dashing and reward-wining models like K3 and U3 double-wheels electric scooters. That is the impetus of Fosjoas to create the subsequent U3. It inherits classic two-wheeled and standing-posture riding designs. However, duplications will never make sense. It goes even farther than V9 in an all-round manner. U3 is an updated version of V9 and it is completely based on its predecessor V9. In the next year, Fosjoas will keep innovative and creating more excellent models for the millions of scooter-lovers all over the world.
When talking about K3 electric scooter with seat, Hannah has mentioned the ergonomic handlebars, the latest generation leather saddle, a central strut, and comprehensive protection systems and so on. As a key part of the K3's design, the handlebars leave nothing to chance: ergonomic non-slip silicone handles provide a firm grip, imparting a feeling of greater safety when riding, and a 4 inch LED screen provides all vehicle status information in real time. Each time Fosjoas developed a brilliant model, it never stays there, satisfied with the current feat. It keeps on going over where the model can be improved to perfection.