About the Battery's Features and Matters Needing Attention of Fosjoas Mini Electric Scooter
Source:Fosjoas begin Time: 2017-08-01
Abstract: It is important for consumers to select the trustworthy electric scooters and Fosjoas is one of them, thanks to the high quality battery and comprehensive battery protection systems. Riders may be rest assured that the Fosjoas electric mobility scooter is equipped with branded lithium battery inside.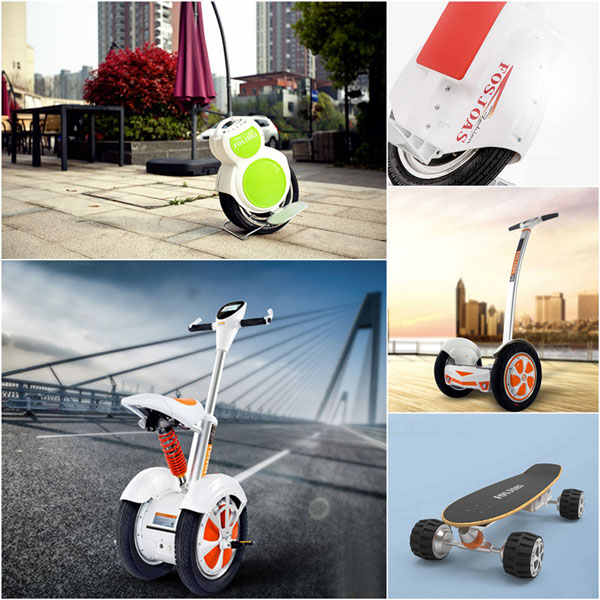 As known to all, the quality of the battery decides the service life of the vehicles. The battery mounted on Fosjoas is featured by many recharge times, longer life expectancy and duration than the ordinary lithium batteries. The batteries in Fosjoas mini electric scooters are protected with six and even eight protection systems. For instance, overcurrent protection has realized intelligent detection of in-out current real time and automatic power cut in case of over power. The over discharge and over charge protection: it effectively avoids battery damaged caused by over-discharge and over-charge. Short circuit protection: it is equipped with active protection technology to avoid mainboard and battery damage caused by short circuit. Also, the temperature protection uses the thermistor and temperature control system to ensure a safe temperature range for the battery.
Moreover, thanks to the double battery protection boards, it guarantees the normal operation of the battery, and avoids causing damage to cell. In fact, marvellous battery capacity plays the most important role in providing sustainable power supply as well as strong momentum. Truthfully, the power supply system acts as the heart of Fosjoas V6 mini electric scooter, U3 double-wheels electric scooter and K1 electric skateboard throughout the whole bodywork.
Apart from the comprehensive battery protection systems, there are some important matters needing attention about the Fosjoas intelligent electric scooter. Riders need to charge Fosjoas intelligent power scooter with the original charger, otherwise it may cause battery damage or failure (not covered by warranty). The LED light on the charger will be red on when charging and it will turn green when fully charged. It is better to charge it to the full before storing, and make sure to charge the battery every 2-3 months in order to extend the battery life expectancy. Now, the models of Fosjoas have equipped with exclusive App to realize fault self-diagnosis to further protect the riders from any danger.