To Have A Good Mood on Monday with Fosjoas K2 Foldable Electric Scooter
Abstract: Many office workers are tired of going to work and easily lost passion towards work, especially on Monday. However, a wonderful and interesting scooter riding experience with Fosjoas K2 mini electric scooter provides riders with happiness and relaxation even in work day.
What is your nightmare? Is it the busy Monday, the heavy traffic or the pushy manager? Monday is always a busy and unwanted day for those office workers who bid farewell to the past pleasant weekend, however, a bright mood can be regained with a pleasant Fosjoas K2 foldable electric scooter on roads. The tiny and delicate Fosjoas K2 enables riders to have a wonderful start of a new week, and here is an office worker who becomes passionate about life and work with K2.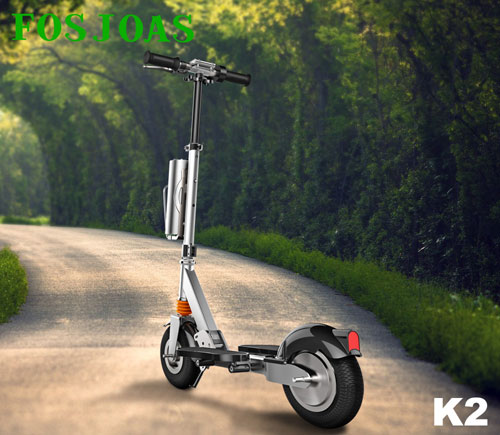 Here is an office worker Jack who were tried of working life and always later for work, and he could hardly feel a happiness from work and were reluctant to go to work earlier in the morning. In a word, he lost passion and motives for his life. In order not to be late and get to office on time, Jack bought one Fosjoas K2 double-wheels electric scooter online. Then he started his scooter riding in a cloudy Monday morning when he felt gloomy and stressful before going to work. Surprisingly, he felt an unparalleled scooter riding experience on the way to work, feeling the pleasures from a relaxing, speedy and very flexible way of scooter riding experience.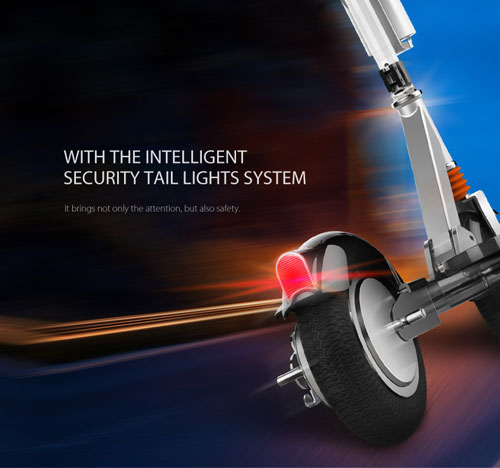 Through the smooth and fast scooter riding, Jack forgot the anxiety from work and enjoyed the pleasures from riding like a young child. Besides, he would not worry about traffic congestion and could stop by to buy a breakfast when he saws those vendors selling food besides the road. Moreover, riding with Fosjoas K2 electric standing scooter is a more economical way of daily commuting compared with taking subways or taxies. Also, the repeatable battery design allows Jack to enjoy a super long range.
To sum up, riding K2 smart electric scooter has effectively saved the cost of daily transportation and provides a more effective and efficient commuting way. Yes, you can have a good mood easily on Monday with K2.