FOSJOAS Self-balancing Electric Scooter V9 Shines for the Life
Source:Fosjoas begin Time: 2015-08-11
Look at the sky at night and the stars will shine bright like a diamond. As for the scooter-lover, FOSJOAS self-balancing two-wheeled electric unicycle V9 is the apple in the eye.
Youth is not a time of life but a state of mind. It is not totally related to rosy cheeks, red lips and supple knees; However, it is a matter of the will, a quality of the imagination, a vigor of the emotions; it is the freshness of the deep springs of life. FOSJOAS electric scooter V9 symbolizes youth and energy in that it boasts stylish figure design and is a brand new and revolutionary means of point-to-point transportation. It can take the riders to travel in their own lane and easily avoids heavy traffic congestion in rush hours. Those who love to embrace new things cannot resist the charm of the scooter.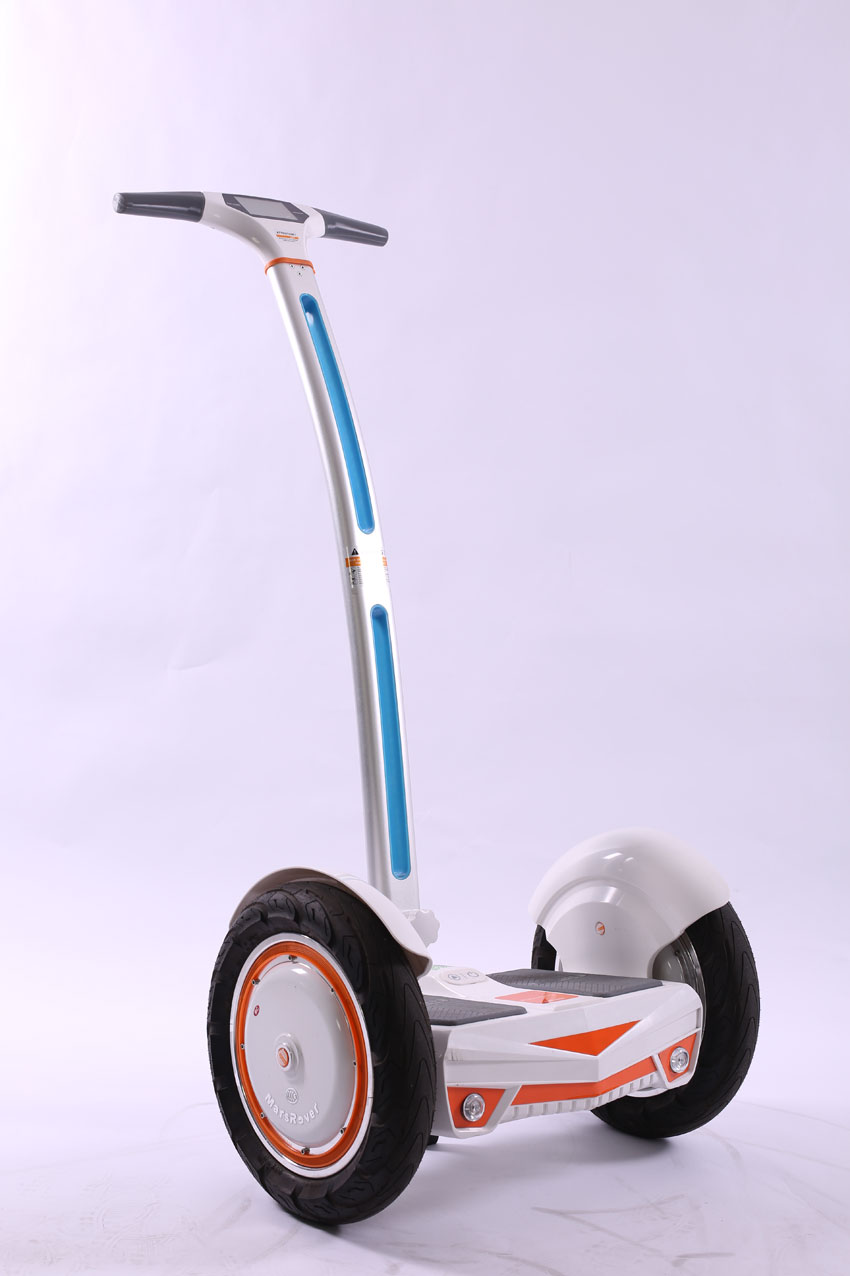 Traveling sometimes is lonely especially with no appropriate companion. However, FOSJOAS electric scooter V9 serves as the rider's intelligent and intimate friend during the journey. The scooter will just appear when it is needed with great loyalty. Produced with fuzzy algorithm, aviation altitude control technique, and gyroscope system, FOSJOAS V9 can keep itself balanced automatically when moving so the riders can travel freely and easily to any places. Besides, it only takes 5 minutes to learn riding the scooter due to its humanized design. The smart protection can monitor the real-time data of the motor and turning angles to provide precise and comfortable operation.
As a loyal friend, FOSJOAS V9 two-wheel electric unicycle brings joy to the rider and shines their life. Music is like magic dressing to make the food taste delicious. FOSJOAS's closed stereo plays high-quality music through the built-in wireless interface. Traveling with the favorite music gives the riders rich imagination and freshness. Different moods can be coupled with different music to show the feelings during the journey.
FOSJOAS V9 always shines the plain life and is the intelligent friend for the rider.