The release of FOSJOAS smart self-balancing scooter K3 and U3
Source:Fosjoas begin Time: 2015-08-19
Last month of this year, FOSJOAS, one of famous scooter-makers across the globe, released the electric two-wheeled scooter V9. FOSJOAS is from Moben Global Inc., which was established in the year of 2010 and situated in London. In the then market, the single-wheeled scooter predominated. To break the monopoly of the single-wheeled scooter, Moben Global Inc. decided to release electric two-wheeled scooter V9. Subsequent the smart self-balancing scooter V9, FOSJOAS pushed out another two revolutionary models, U3 and K3.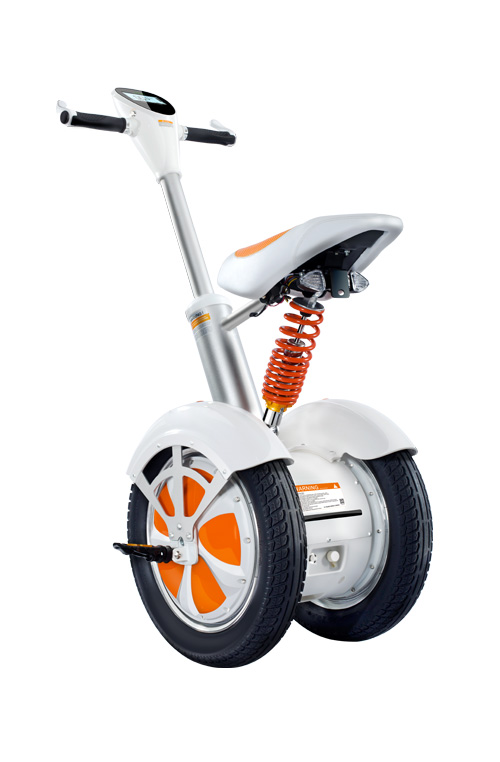 U3 looks like FOSJOAS electric scooter V9. It adopts the two-wheeled structure. Therefore, it has the same balance as V9. Just because of this ease of use, electric scooter U3 is very popular with the public. However, the smart self-balancing scooter U3 does not limit to this point. It is outfitted with the more powerful battery core. The battery core is made by Panasonic, which is a very professional battery-maker in the world. The battery produced by Panasonic reassures the customers of the quality of the battery. The powerful battery offers a strong thrust and enables U3 to cover a long range of up to 40 km. At the same time the charge is quite quick. Once the blackout happens to U3, the rider only need charge it within 2 hours. Now the power storage is quite common and amateur. So the blackout halfway is no longer a bugbear to the riders.
Another model is K3. This is a breakthrough model in the history of scooter from the beginning to now. It can be connected into the mobile phone via APP, which can be downloaded for nothing online. This APP releases the hands-off control of the Fosjoas K3 two-wheel electric unicycle. One merely needs to control it on APP of his mobile phone. Of course, it can be locked or unlocked on APP. When the owner park the scooter outside, he could lock it and leave it aside with on worrying about the theft.