Fosjoas Electric Unicycle U3 Just to be the Great Conqueror
Source:Fosjoas begin Time: 2015-08-26
In the world of adventurers, the tasks of them are encountering difficulties and resolving them. Fear and scare are the words they disdain, trying different things to enjoy hard-won success is the idea they advocate. Fosjoas self-balancing scooters U3 is just designed in accordance with this adventurous spirit. As long as riders want, the Fosjoas U3 will make an impression with its powerful functions.
As a SUV unicycle, Fosjoas two-wheeled self-balancing unicycle U3 has amazing powerful motive force. Under meticulous development by staff, the chip built-in dynamic system is upgrading which improves the driving force and acceleration and reaction time. Hence, no matter whether it is steep trail, rugged path, or broad avenue, riders can take Fosjoas U3 to pass through without obstruction.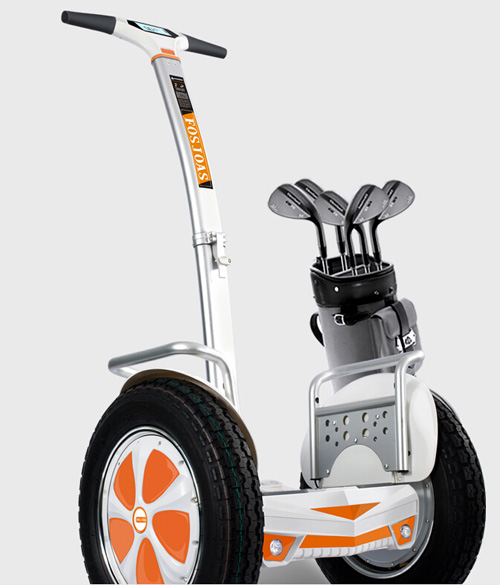 That is why Fosjoas electric unicycle U3 attracts mountaineering lovers' attention - not only makes climbing easier, but also experiences new way of mountaineering. Apart from wonderful motive force, choice of battery is also very important, because the battery affects both riding range and riders' security. Fosjoas U3 uses Panasonic lithium battery with capacity of 680wh, which guarantees no-explosion, no burning and longer range at the same time. Due to higher energy efficiency and higher quality, the lifespan of the battery mounted on Fosjoas U3 reaches 5 years, for which it is cost-effective to purchase. Various weather may spoil the good mood for a holiday, it's worth mentioning that Fosjoas U3 is waterproof, if walking in the rain is romantic, then, riding in the drizzle is going to be fun.
God is fair, everybody goes through difficulties. But one thing is certain, people who have courage to face challenges directly must live wonderful lives. Fosjoas electric self-balancing unicycle U3 is given the spirit of courage and adventure, with strong power, it encourages riders to conquer any terrain just like to overcome any trouble in the daily life with no retreats. Life should be like that, paying off efforts, and being out of mediocrity.