Fosjoas, an Intelligent Self-balancing Scooter: Focus on Process of Life
Source:Fosjoas begin Time: 2015-08-29
Everyone is looking for the meaning of life. But life is a journey instead oft a destination. The process is usually more important than the outcome. Rather than thinking about this confusing problem, it would be better to enjoy the process of life. As intelligent electric unicycle, Fosjoas are new vehicles in today's society. They are green, smart and safe. Although they can't move as fast as cars or public vehicles, they may help users focus more on process of life.
In the past, on the one hand, the progress of science and technology led to the rapid development of industrial society, on the other hand human activities led to more environmental pollutions. Thus, in the new age, environmental protection has aroused great concern all over the world. Human beings began to realize that though economic society developed rapidly, they are getting farther away from the blue sky and clear water. Fosjoas, self-balancing scooters, are eco-friendly vehicles which are all driven by green resource, electricity. So there is no harm to the environment. Riding Fosjoas electric scooters, users are contributing to the environmental protection.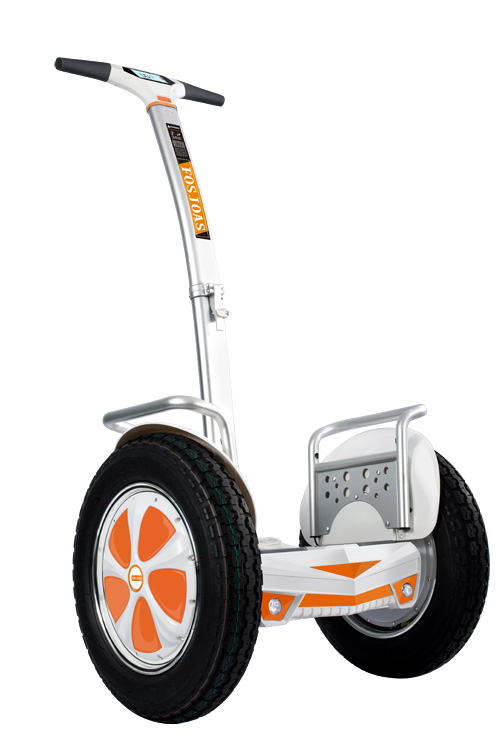 What's more, since more and more citizens owned private cars, they spent less time on roads. Speed sometimes is a good thing. But it always makes people ignore the beautiful sceneries on roads. On the contrary, they only care about the destination. If users ride Fosjoas electric scooters, they can't move as fast as driving with the utmost.speed of.18km/h. With Fosjoas intelligent scooters, users can enjoy different natural sceneries.
In addition, the smart chips inside Fosjoas scooters have applied aerospace attitude control theory, fuzzy software algorithm and gyroscope system to realize self-balancing. As a result, it is easier to learn riding Fosjoas scooters than driving.
Instead of thinking about the meaning of life, why not enjoy the fun of life? Fosjoas intelligent two-wheel electric scooters can make users focus on the process of life. Move slowly, take time to appreciate life.