The Future of FOSJOAS Electric Self-balancing Scooters
Source:Fosjoas begin Time: 2015-09-10
FOSJOAS V3 was the first model release by Moben Global Inc. After soon, Moben Global Inc. rolled out variety of intelligent self-balancing scooters. For example, the twin-wheeled scooter like V5 and V8 came out for the purpose of ease of use. These days, Moben Global Inc. launched some two-wheeled scooters, for instance V9, U3 and K3. These two-wheeled intelligent scooters represents the height of FOSJOAS design and technology. From the showing of FOSJOAS, a sanguine interpretation can be inspired that FOSJOAS will make other breakthroughs both in design and technology in the near future. The bright prospects is in store for FOSJOAS electric self-balancing unicycle.
Before other surprising breakthroughs come true, it is intriguing to make a wild guess about the future design or technology that may be applied to FOSJOAS electric self-balancing scooters. The first modification is highly likely to be made to the battery. Now the SNOY battery is applied to FOSJOAS scooters. Although the SONY battery is reliable and so strong that it offers a long range of up to 50 km on a full charge, the battery is still large in size. In the future, FOSJOAS has to apply smaller battery so as to scale back the volume of scooter. It is well known that as the technology and science progresses, the device will become increasingly smaller in size and more efficient in performance. The same is true of the battery applied to FOSJOAS.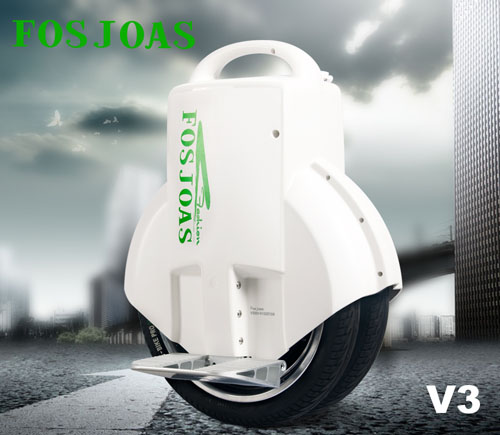 FOSJOAS best electric unicycle are powered by electricity. The electricity power is clean unlike the fossil fuel which produces a large amount of emissions. The emissions by fossil fuel are the culprit of pollution in the city. Hence, the application of electricity power is an inevitable trend. FOSJOAS wisely follows the flow. But another clean power is solar power. It is free and eco-friendly. The technology of trap solar power is developing at a perceptible speed. The guess that solar power may be used as the main power of FOSJOAS scooters is not wild. Everything is possible.