Evolutionary Development of Fosjoas Self-balancing Electric Scooter
Source:Fosjoas begin Time: 2015-09-26
Abstract: With strong commitment to improving user experience to satisfy the customer demand, Fosjoas self-balancing electric scooter has been updated ranging from unicycle, twin-wheel to two wheel and sitting posture model. The electric scooter market is in full swing now.
Featuring feasibility, fashion and environmentally-friendliness, Fosjoas self-balancing electric scooter has sprung up and attracted large numbers of people. Basically, there are altogether four different models.
Applied with gyroscope, fuzzy algorithm and aviation altitude control technique, Fosjoas electric scooter can escorts the rider and ensure safe riding. The life expectancy of its original Japan-made Sony battery is 3.8 times that of ordinary lithium battery and its duration is 2.9 times. Due to its super-fast charging, it only takes 60 minutes to reach 88.8Wh and 90 minutes to arrive at 132Wh. Although it is unicycle model, the maximum speed of the scooter can reach 18km/h and V6 saves the rider's time by 400% with no worry of traffic congestion.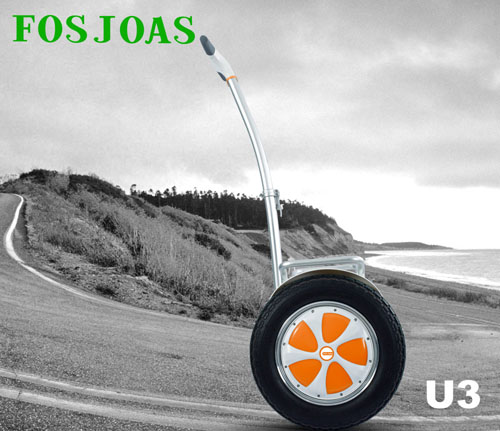 The second model is Fosjoas twin-wheeled electric scooter which shares many similarities with unicycle. Also, response time is limited to 0.03s. Besides, it has stand bracket and makes it easier for parking.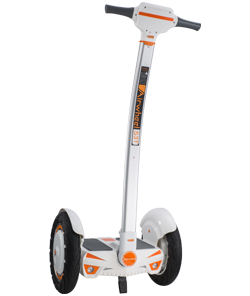 The next is Fosjoas two-wheeled intelligent scooter including V9. The electricity capacity of its high-quality lithium-ion battery can reach 520Wh with longer range and greater power. It is chargeable for 3000 to 4000 times with the lifespan of 5 years. However, the life expectancy of ordinary electric scooter is around 2 years. Therefore, in the long run, it is cost effective.
The most updated model is Fosjoas sitting posture electric scooter K3, symbolizing a great breakthrough in the sector. The original hydraulic suspension enhances shock absorption on bumpy roads and speed control when going downhill to protect the riders. Another update is the battery of Fosjoas K3 is equipped with comprehensive protection mechanism in case of over-discharge, overcharge, short circuit, over-current, extreme temperature to ensure battery equalization. Besides, it electronic brake system makes the braking instant, accurate and safe with response time of 0.5s and stopping distance of 50cm.