Fosjoas V5 Intelligent Self-balancing Scooters, Go Shopping with the High-heeled Shoes
Source:Fosjoas begin Time: 2015-09-29
Abstract: Females are also troubled by the pain brought by high-heeled shoes when shopping, however, high-heeled shoes is the secret for females to be beautiful and elegant. How can those females go shopping beautifully and keep comfortable at the same time, Fosjoas V5 can make the dream to be true.
Females are often fond of shopping, so they will go shopping for several hours, even longer. However, wearing high-heeled shoes for a long time is harmful for the human being and it makes female feel uncomfortable due to the pain of feet. The appearance of electric unicycle keeps females from the pain of feet, and the process of shopping will be comfortable and relaxing.
Fosjoas V5 is a light and well-designed two-wheeled electric scooter which is the hot sell of Fosjoas, it can be ridden in the wide road, narrow street as well as the marble floor of shopping mall. The electric scooter can take females around the mall smoothly. The pedals are also upgraded with larger contact area, so females can stand on it more steadily without the worry of falling down. The pedals are of round sharp, which can prevent females from scratches when falling down or turning over.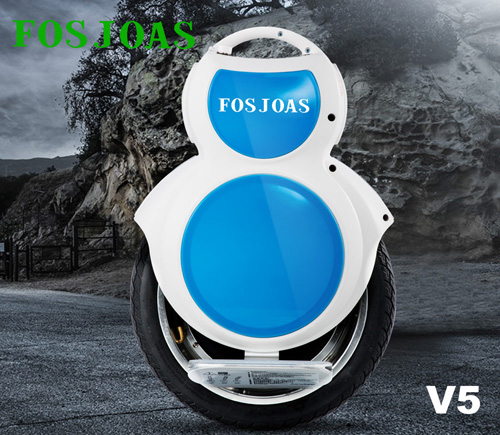 Some females may worry that Fosjoas twin wheel electric scooter is very heavy, in fact, it is very light to pick up. The electric scooter also takes up small area, so females can park it in any corner of any mall, which is much easier than parking a car.
Females can go shopping in relax by the accompany of Fosjoas V5 without the pain brought by high-heeled shoes. Fosjoas V5 can be the best friend of females. Assume several good friends go shopping together, then eating at restaurants to enjoy delicious food. Of course, they wear high-heeled shoes to show their beauty and elegant. Do not hesitate, just purchase the self-balancing electric scooter to experience a totally new life.