A New Choice in World Car Free Day: Fosjoas Self-balancing Unicycles
Source:Fosjoas begin Time: 2015-10-14
Everyone knows that driving has bad effect on the environment. Compared with traditional vehicles, Fosjoas electric self-balancing unicycle are more convenient and fashionable. Sometimes, it is so tiring for citizens to cycle or walk for long time. And waiting for the public vehicles may waste some time. With Fosjoas unicycles, users can go out anywhere anytime.
Every Fosjoas unicycle has a smart chip inside. Although the chip is very small, it plays a vital role in keeping unicycles' self-balancing. The inside smart chips have aerospace attitude control theory, fuzzy software algorithm and gyroscope system to realize self-balancing. It only needs 0.03 seconds to response. With the help of intelligent chips, users have more flexible cycling experience with Fosjoas single-wheeled scooters.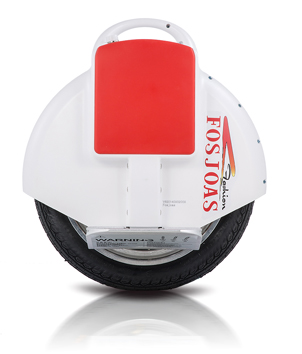 What's more, Fosjoas electric unicycles use the Japan-made Sony lithium batteries. They are greener and more non-toxic than other common batteries. It only takes 60~ 90 minutes to reach a full charge. Sony lithium battery's life is 3.8 times than common one. Fosjoas unicycles also use the famous Cheng Shin Tyre, which is made of high quality rubber. The wider the contact area between the tyre and the ground, the shorter braking distance. Hence, Fosjoas intelligent unicycles are safer and more durable.
Have a try with Fosjoas electric one wheel scooters in World Car Free Day! Riders will find it's so convenient and eco-friendly to go out with them.