Fosjoas U3 Two Wheeled Unicycle,the Present and Past of Electric Scooter
Source:Fosjoas begin Time: 2015-10-21
Scooter became a fashion in the 1950s with some people who were fond of one-wheel car manufacturing them as 'pit bikes' for inhalation racers. Then the scooter were sold in the market as a tool of sport. They had been profitable since scooter took up little space and had been easier to learn how to ride than bicycles when practiced about the streets and lanes.Gradually, scooter has become the transport of riders to shuttle between company and home. With the development of technology, electric motor and self-balancing unicycle were improved as the new tool.
The electric scooter is like the original scooter which looks as a bicycle. Then electric scooter has also been created from the original styles to attract more customers. Since electric scooter industry is now developing rapidly and the product is more well-known than expected. However, some people think the general two-wheeled electric scooter is hard to use for a long time since it is equipped with no saddle. Therefore Fosjoas creates the new model, the electric scooter with saddle, Fosjoas U3 two wheeled unicycle.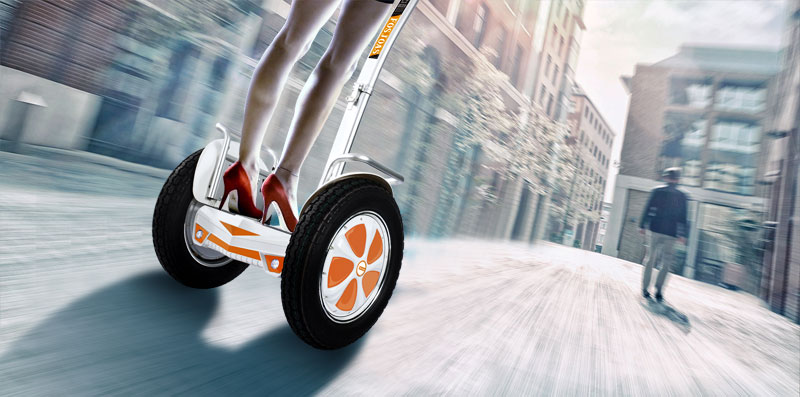 This new model is welcomed by customers very well since it releases the legs of riders and customers can tolerate the long-time standing. In the middle of the handle, a LED screen is inserted to show the statistics of the electric scooter such as electricity. Besides, users can also operate Fosjoas U3 two wheeled unicycle through the LED screen which is easy and convenient. Besides, Fosjoas U3 two wheeled unicycle can also be folded to be put in the back of the car. This feature is also a sales point since people can pick it to anywhere they want.
Fosjoas becomes one of the top manufacturers in electric scooter industry with various models which are welcomed by customers. According to FOSJOAS, it sells a huge number of new models each year enjoying a stable and increasing customer loyalty. With the effort of Fosjoas, electric scooter will make breakthroughs or get some advancement in the future.