Fosjoas V6 Electric One Wheel Scooter, My Excellent Work Partner
Source:Fosjoas begin Time: 2015-10-22
I am a project engineer and working at a large-size machinery manufacturing company. In my daily work, I have to go to factory and supervise the manufacturing schedule, go to archives office to borrow or return the engineering drawings or coordinate relations between production department and assembly department. However, different departments are far away from each other, which is why I spend too much time on the road. Undoubtedly, my working efficiency has been badly affected. Recently, one of my colleagues recommended Fosjoas V6 electric one wheel scooter and it is totally the blessing to me.
Fosjoas V6 electric unicycle is a perfect short-distance transport. It is small in size and light in weight. When I need to take the lift, I can carry it by hands conveniently. More importantly, riding Fosjoas V6 electric scooter is completely a breeze, because its self-balancing is realized by adopted aerospace attitude control theory, fuzzy software algorithm and gyroscope system.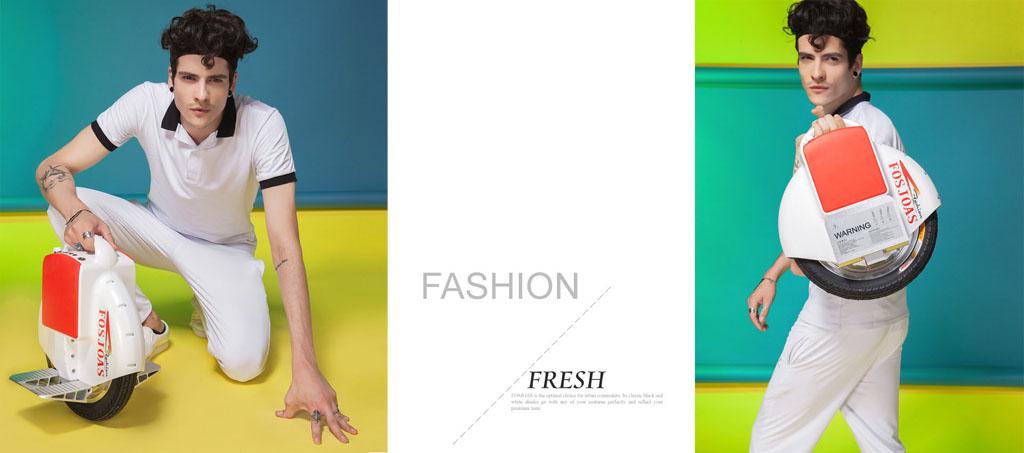 Briefly speaking, I can ride Fosjoas V6 with ease and at will. For example, if I want to speed up, what I need do is just slightly leaning forward. Meanwhile, if I want to brake, I will lean backward. Fosjoas V6 is equipped with high-quality and long-life SONY lithium-ion battery. There are two battery capacities: one is 88.8Wh and the other is 130Wh. I chose the former, because 88.8Wh battery supports the maximum range of 18km, which is enough for my daily work.
There is another benefit that is absolutely unbelievable. I feel that my body is much more flexible and stronger than before. During the riding process, the muscles of whole body, the four limbs and the backbone have also been exercised. I have relied on Fosjoas V6 self balancing scooter uk one month already and my working efficiency has been obviously improved. All in all, it is not only a good partner in my work, but also a great equipment for body building.