Fosjoas V2 Two Wheel Self Balancing Scooter, the Best Gift for Kids
Source:Fosjoas begin Time: 2015-10-29
The common advantage of all Fosjoas self-balancing scooters is the easy and safe riding. On the one hand, the self-balancing of them is realized by adopted aerospace attitude control theory, fuzzy software algorithm and gyroscope system.
Then, kids can ride Fosjoas V2 two wheel self balancing scooter freely as long as they can stand on the pedals stably. All controls, like moving forward, speeding up, slowing down, braking or changing direction, can be easily finished by leaning forward or backward.
On the other hand, Fosjoas V2 has built-in protection systems. When the speed is faster than 18km/h, the remaining battery is less than 15% or the tilting angle during climbing is more than 45 degrees, the protection systems will start to work. In other words, parents don't need to worry about their kids' controllability or safety, but it doesn't mean that kids can ride Fosjoas V2 without the guard of parents, especially those too little kids.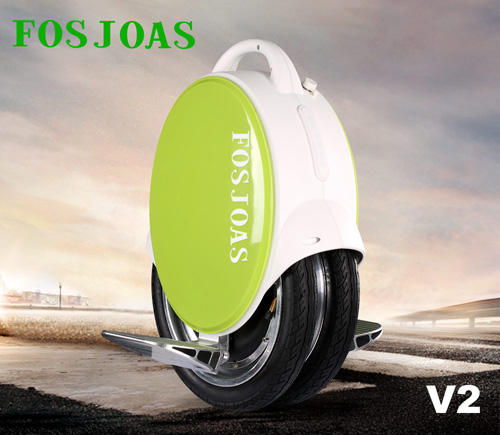 The reason why Fosjoas V2 is suggested as the gift is because it is the upgraded version of twin-wheeled electric scooter series. Therefore, both the exterior appearance and the internal performances have been improved largely. Small-size Fosjoas V2 twin wheel electric scooters even can be ridden in the house. What is more, riding it every day is helpful to make kids have quicker response to different emergencies. Their bodies will be more flexible. Some parents respond that riding Fosjoas V2 often can correct kids' humpback. After all, many kids have to lower their heads to study. Fosjoas V2 is really an excellent partner of kids.