Enjoy High-Quality Life with Fosjoas U1 Mini Self-Balancing Scooter
Source:Fosjoas begin Time: 2015-10-31
Fosjoas R&D team is always conscientious and does its best to innovate and upgrade intelligent self-balancing scooters.
Recently, the new arrival-Fosjoas U1 mini self-balancing scooter stirs up another craze in intelligent electric scooter sector. Lots of consumers are attracted by its delicate figure, powerful functions and comfortable riding experience. They can't wait to buy one and enjoy high-quality life with it.
Fosjoas U1 mini electric scooter has achieved many breakthroughs and innovations in terms of design and technique. At first sight, it is smaller, but much more delicate, which paves the way for wider application scenarios, even it is a small corridor or street corner. In the meantime, Fosjoas U1 mini electric scooter enjoys both sitting-posture and standing-posture riding modes, which undoubtedly is helpful to expand consumer base. Whether the elderly or the kids, they can ride Fosjoas U1 safely and freely. What is more, the height of seat cushion is adjustable and users can find the most comfortable posture. Besides, the shell is made from high-end environmental materials that are wear-resistant, insulated and stable. The tailor-made pedals are anti-knock and thus make feet comfortable.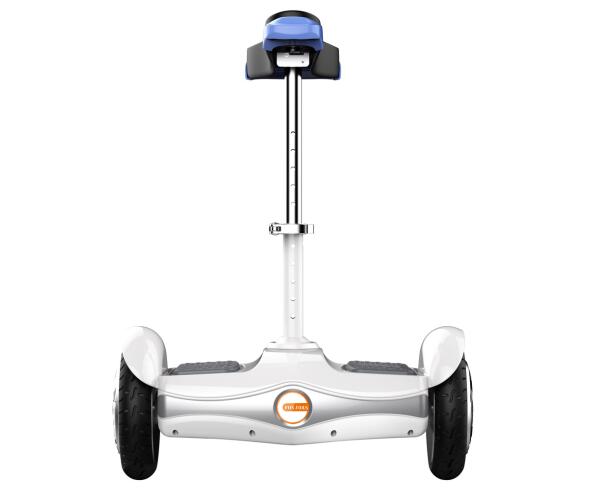 In order to make Fosjoas U1 more exquisite, it is equipped with two 10-inch Cheng Shin tyres that enjoy stronger grip force to adapt to different road conditions. As a whole, it is so cute. Nevertheless, it is believed that all consumers care how long it can run if fully-charged. Generally speaking, the maximum range is decided by battery capacity and Fosjoas U1 self-balancing electric scooter enjoys two battery types-130Wh and 260Wh. Therefore, it can meet both short-distance and long-distance travel demands in daily life. For workers and students, they are willing to ride small Fosjoas U1 to go to work or to school every day. For the retired people, they can ride it to walk the dog and breathe fresh air in park. For kids, it is a perfect plaything with their pals.