A Symbol of Minimalist Lifestyle, Fosjoas Self-balancing Electric Scooter V2
Source:Fosjoas begin Time: 2015-11-04
Mies van der Rohe, one the most famous European architects in the twentieth century, believes that "Less is More" which can be manifested in most of his classic works. "Less" means conciseness not blankness while "more" means perfection not congestion. The value can also be employed in other fields such as vehicles.
Fosjoas twin-wheel electric scooter V2 is a new creation of the philosophy of minimalism.
Firstly, the outlook of Fosjoas V2 self-balancing electric scooter is designed for concise aesthetics with no extra decoration or meaningless clutter. The twin-wheel structure is covered with the elegant shell coming with the handlebar on the top of it. The two pedals are added in both sides with upgraded round shape. The removable cushion pad is available in gentle and elegant colors such as azure blue, lime green, etc. The whole contour is streamlined and mellow with no disordered embellishments.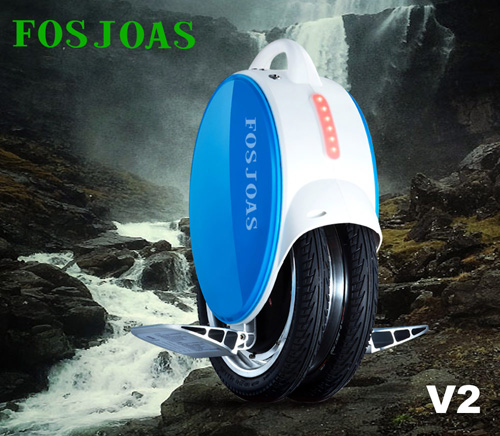 Another important manifestation of minimalism is that details are the key to the quality. Mies van der Rohe holds that the angel lies in imagination while the devil stays in details. That's to say, without a good command of details, perfection cannot be achieved for the work. Fosjoas self-balancing electric scooter V2 puts great efforts to the design and manufacturing of details out of humanized consideration. Unique stand bracket design makes parking easier and more convenient. Sleek and fantastic atmosphere lights highlight the riding experience, making Fosjoas V2 the first electric scooter to have such lights. Unique design of texture and premium quality of tyres make Fosjoas V2 whizz across the streets smoothly and flexibly.
Besides, minimalism refers to a kind of lifestyle featuring convenience. The rider only needs to lean forward or backward to control the speed of Fosjoas V2 electric self-balancing unicycle and changes the direction easily. Also, with its small and flexible figure, it can avoid the traffic congestion and saves much time for riders.