Ride Fosjoas Electric Unicycles, Let Others Envy in Cities
Source:Fosjoas begin Time: 2015-11-07
With the development of auto industry and urbanization, traffic problems become serious. Many actions have been taken to solve the problem, such as building better public transport, car pooling, and taking electric unicycle, bikes or other green vehicles.
Moben Intl Co., Limited has rolled out the new intelligent vehicles-Fosjoas self-balancing unicycle. They brought together many high technologies and humanized designs. As the advanced transport tool in the new age, Fosjoas single-wheeled electric scooter can help citizens get rid of traffic jams in cities.
Fosjoas electric one-wheeled scooters are driven by the green energy, electricity. Electricity is a kind of clean resource and has no pollution to the environment. What's more, Fosjoas unicycles use the original Sony lithium battery, which is greener, safer and more non-toxic than ordinary batteries. It only takes 90 minutes to reach a full charge. And it can endure 1800 times cycles of charging. Every Fosjoas product is adopted the original Japanese lithium battery to ensure users' safety from the source.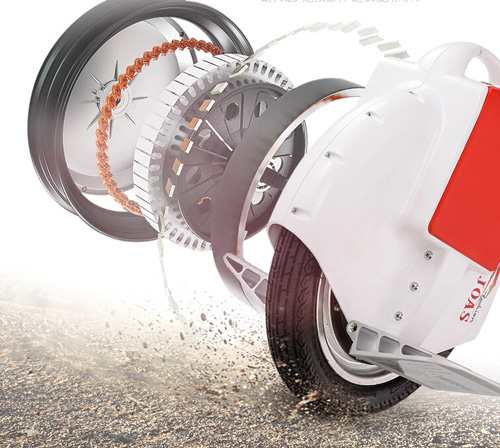 Compared with traditional vehicles, the biggest advantage of Fosjoas electric scooter is the small size. It is so small that users can get through narrow alleys by it. Even in the elevator, riders with Fosjoas unicycles can come and go freely. Let alone the traffic jams, Fosjoas unicycles will solve these easily. In addition, they are portable for users because of the small size. Users can put them into bags and carry on subways, buses and any other public vehicles. When users need them, they just take out and ride on to the destinations. Don't afraid of the traffic jams, Fosjoas self-balancing unicycles help users ride freely and comfortably on the roads in cities.
All in all, Fosjoas intelligent one-wheel scooter can meet citizens' needs of traveling in cities. With their help, citizens can travel like flying freely on the streets. If a citizen rides a Fosjoas unicycle on the street, he or she will make others who are stuck in traffic jams envy.