Fosjoas Intelligent Self-Balancing Electric Scooter Makes the Elderly Fashionable
Source:Fosjoas begin Time: 2015-11-10
Fosjoas has made a great achievement in intelligent self-balancing electric scooter sector.
However, many people have a misconception that Fosjoas electric scooters are designed for young people. In fact, more and more elderly people have joined in the ranks of Fosjoas electric scooters and they become more fashionable than before. What is more, they are more positive to face their life.
Under Fosjoas, there are many different scooter types, such as electric one wheel unicycle, twin-wheeled electric scooter, two-wheeled self-balancing scooter, SUV scooter, sitting-posture electric scooter, mini self-balancing scooter or electric skateboard and so on. At the same time, some scooter types even have subtypes. When it comes to which one is suitable for the elderly, actually, the answer is all of them. Those elderly people who take exercise every day and have supple knees can have a try on Fosjoas electric unicycle and twin-wheeled electric scooter.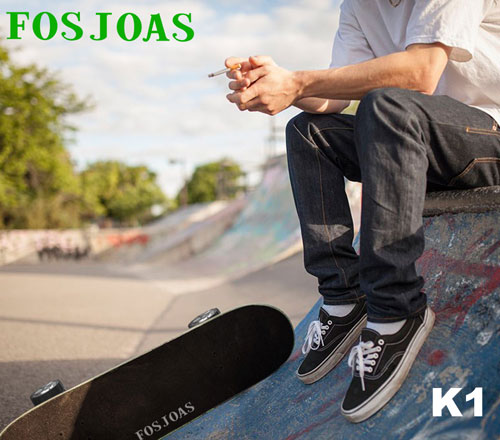 Comparatively speaking, these two scooter types ask for better flexibility and balancing capability. Some elderly skateboarding enthusiasts also can try electric skateboard. Different from traditional skateboards, Fosjoas electric skateboard is easier to master because of adopted aerospace attitude control theory, fuzzy software algorithm and gyroscope system. The elderly changing body gravity slightly can finish all controls. For instance, Fosjoas K1 will move forward if riders lean forward slightly. Two-wheeled and sitting-posture electric scooters are fitted for all elderly people.
Why can Fosjoas self-balancing two wheel electric scooter make the elderly fashionable? Riding Fosjoas electric scooter is full of interest and the elderly prefer to go out instead of staying at home. Then, their body will be fully exercised and they will be healthier. Meanwhile, they can make many like-minded friends and thus love their life. Gradually, they are interested in many new things, like fashionable clothes, shoes, a trip and party. All in all, they will have a wonderful later life.