Have a Good Time with Fosjoas Self-balancing Electric Scooters in This Winter
Source:Fosjoas begin Time: 2015-11-24
The winter is coming. Many citizens don't like to go out in the cold weather. It always makes them feel so troublesome to choose a good transport tool to travel.
Now Fosjoas self-balancing electric scooter can help citizens solve this problem. They bring users a green way of travel. At the same time, Fosjoas scooters help users be cooler and more fashionable on the streets in winter.
Boys will love Fosjoas intelligent unicycles. Comparatively speaking, Fosjoas unicycles are lighter and occupy less space. So they are more convenient. And boys can do much more stunts on the electric one wheel. Although they have one-wheeled structure, it can ensure users' safety for there are three protections in Fosjoas unicycles: speed limit protection, low battery protection and tilting protection.
Girls will love Fosjoas two-wheeled electric scooters so much. There are three models of this series: V9, U1 and U3. Take V9 for example. At first, it is easier to master Fosjoas two-wheeled scooters for girls. And the beautiful figure and small size also attract many girls. Secondly, the high-quality material decides high-quality product. The shell of Fosjoas V9 is made from high-tech PC material and aviation aluminum.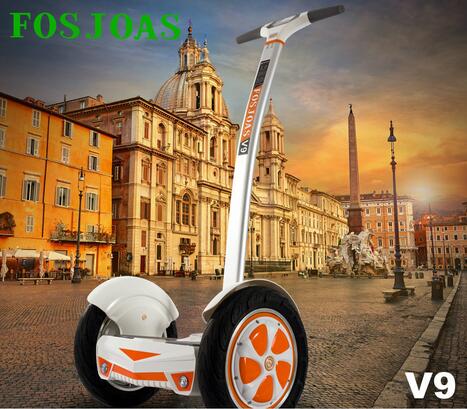 They have adopted original Japanese lithium batteries that sustain a longer range. Besides, there are two smart chips in Fosjoas scooters V9. The chips is based on aerospace attitude control theory, fuzzy software algorithm and gyroscope system to realize self-balancing successfully. Girls have no need to wait for public vehicles in cold weather. With V9, they can weave on roads freely. They also can ride them to go shopping, to have self-driving trips or to visit good friends.
Users can have a good time with Fosjoas intelligent self-balancing unicycle in this winter. They are so convenient and eco-friendly. They bring users a new and fashionable lifestyle.