Life Inspiration - Fosjoas Two-wheel Electric Unicycle K2
Source:Fosjoas begin Time: 2015-12-05
Don't give up when there still have something to give, and nothing is really over until the moment people stop trying. Don't be afraid to encounter risks, it is by taking chances that people learn how to be brave. Among the clients of Fosjoas electric unicycle K2, they used to have such a group of persons, and they shut love, friendship of their life by saying it's impossible to find, so they lock themselves in the room and refuse to contact with outside world. Thanks to the emergence of Fosjoas K2, they think of the lives seriously again and decide to ride out with this partner.
Unlike other two-wheel electric scooter, battery pack is mounted on Fosjoas K2 is up-equipped. With the battery design, people can ride K2 no matter on rainy or sunny days without worrying about any damages caused by weather conditions. If people want longer riding range or forget to charge battery the last day and the existing battery has run out of electricity, they just need to replace it with a standby battery due to DIY battery design. For the easiness to carry Fosjoas K2, there is an innovative multiple fold system. The scooter body is made of magnesium alloy material solid and gorgeous, and the pedals are made from matting material which has great skid resistance. As an important part of scooter, the pedals have no hidden trouble and can improve the operation.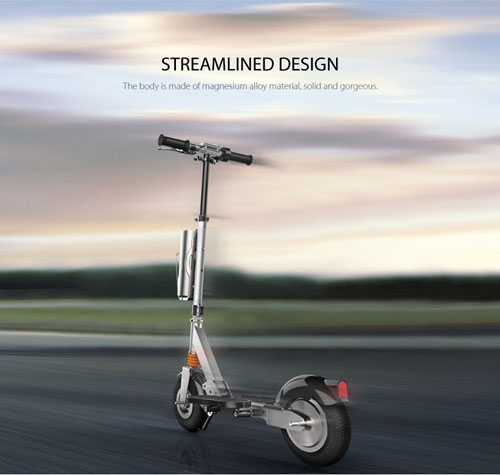 Riding Fosjoas self-balancing electric scooter K2 is not only one-person activity, going out with friends, family or relatives, but also a medium to see the outside world or just breathe fresh air which is a better choice than just stay at home. At that time people may find their proudest possession, such as youth, health, family bond, friendship, positive living attitude. Everything will be bright when people go out and open their minds. This is what Fosjoas two-wheel self-balancing electric scooter K2 wants to tell.