Fosjoas Intelligent Electric Self-balancing Unicycle Pull Izabel Through The Loss Of Boyfriend
Source:Fosjoas begin Time: 2015-12-10
Accidentally, she saw the introduction of FOSJOAS two wheel self balancing scooter online. This transport is said to be a practical vehicle for commutation and exercising. Given that her bicycle happened to be broken, she bought the twin-wheeled scooter V2 then. After receiving the product, she spent only 10 minutes learning how to steer the transport downstairs. Thereby, she changed her clothes and went out for ride with the V2.
Since the self-balancing scooter is completely controlled via body movement, there is no handle for the vehicle. Izabel stretched out her arms and felt the breeze across her body. At that moment, she felt the peace that she never had. Life could be so relaxing and free. From that day on, she would have a ride every evening. Because she has to stand on the vehicle and keep twisting her body so as to steer the vehicle, to her surprise, she lost 5 kg within 10 days.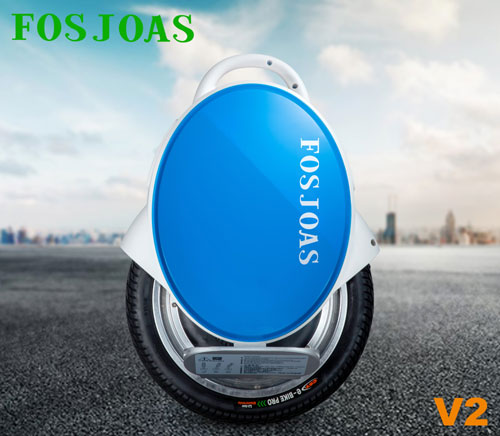 With the help of FOSJOAS electric self-balancing unicycle, Izabel's pain from the lost love has been cast away then.