Fosjoas R&D Team Designs Intelligent Self-Balancing Electric Scooters for People From All Age Groups
Source:Fosjoas begin Time: 2015-12-11
Fosjoas enjoys a strong and innovative R&D team and its intelligent self-balancing two wheel electric scooter facilitate people' life largely. Different from other transports, Fosjoas electric scooters are designed for consumers from all age groups, which pave the way for expanding consumer base and market. In fact, there are many electric scooter brands in the current market. Why does Fosjoas enjoy such a large market share? The followings will unveil the contributory factors one after another.
First of all, the riding principle of Fosjoas electric scooters should be introduced. It is powered by advanced lithium-ion battery and relies on aerospace attitude control theory, fuzzy software algorithm and gyroscope system to realize self-balancing automatically. Meanwhile, the built-in intelligent chip is able to calculate all behaviors of scooters quickly and accurately. These three points pave the way for easy riding. The controls of speeding up, braking, slowing down and steering can be finished by changing body gravity. For example, if a rider slightly leans his body forward, the intelligent chip will sense his action and the scooter will accelerate automatically. The easy-to-control riding model is helpful to expand consumer group.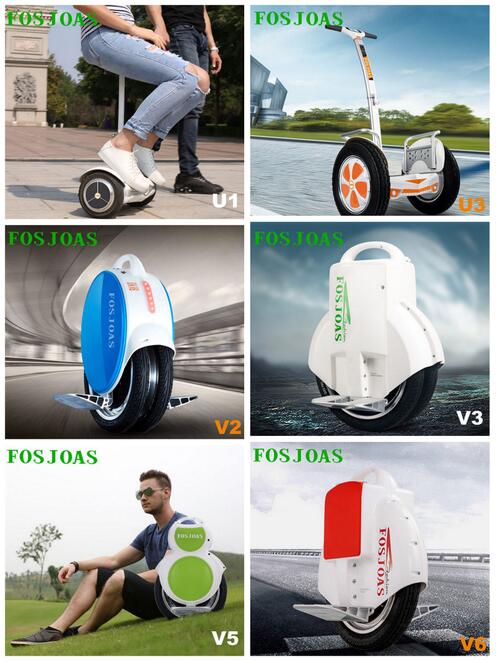 Fosjoas R&D team has made many different scooter types. The smallest and lightest one is Fosjoas self-balancing one wheel electric scooter and it is quite popular among young boys. Besides, some elderly people who take exercise regularly also would like to have a try on electric unicycle.
Twin-wheeled scooter enjoys exquisite figure and it is loved by many girls because of comparatively stable riding. Fosjoas two-wheeled electric scooters offer comfortable and stable riding experience, which are suitable for people of all age stages. In addition, the recently-published U1 mini electric scooter, K1 motorized skateboard and K2 2-wheeled scooter have attracted many enthusiasts of electric scooters. All in all, the ultimate aim of Fosjoas is all people and thus is indefectible.