New Concept of Fosjoas Two-wheeled Intelligent Scooter K3 and K2 to Meet the Specific Commuting Needs
Source:Fosjoas begin Time: 2015-12-15
Fosjoas two wheel self balancing scooter K3 and K2 belong to different genres and they are immeasurably distinguished in appearance. However, the two types of vehicles share the same designing concept, to meet the requirements of long-distance commuting.
In the intelligent scooter industry, there are too many different brands and styles. Nevertheless, many people still take a wait-and-see attitude towards the electric scooters. What hinders them from making decisions is the range of the new types of vehicles. For many people, they want more than a "five-mile" commuting vehicle. Most young people live not close to their companies. Common electric self-balancing scooters can't meet their specific needs.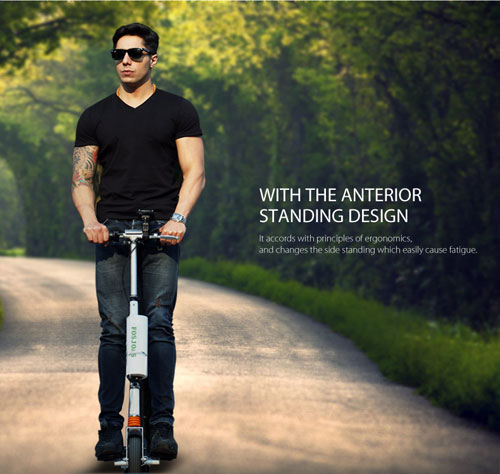 Fosjoas intelligent self-balancing scooter K3 is the first product in the company's history to break through the "five mile" barrier for intelligent scooters. The launching of K3 has drastically overcome the shortcoming of running distance. K3 innovatively adopts a saddle. The sitting-posture of riding method eases the fatigue of long-distance riding. The riding journey will be more comfortable and pleasing. K3, for the first time, gains an access for intelligent self-balancing scooters to the mainstream consumer market. It is a pioneer to promote and popularize the intelligent scooters as electromobiles and bikes.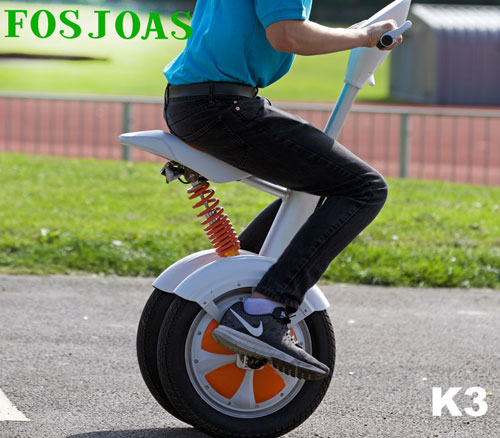 Later in this autumn, Fosjoas Technology released a two wheel electric scooter, K2 to emphasize the long-distance running functions of intelligent scooters. Compared to K3 which helps to enhance riding experience, K2 focuses on improving the battery design to ensure longer running distance. K2 is ingeniously applied with an up-equipped battery. Firstly, the battery is replaceable. As long as riders have enough backup batteries, they could ride for infinite journeys. Secondly, the up-equipped battery allows riders to ride it whether sun or rain. K2 gets adapted to all kinds of weather conditions running outdoors due to the design.
The designing concept of the two vehicles consistently bears out Fosjoas Technology's determination to enable intelligent electric unicycle to meet the needs of long-distance running and truly become popular vehicles.