Fosjoas latest product - K5 standing up electric scooter
Source:Fosjoas begin Time: 2016-03-19
In accordance with the pragmatic style of Moben Inc. and supported by a competitive tech team, Moben launched its first electric unicycle product, which soon became a best-seller and was well-received among customers. Consequently Moben will be dedicated to developing cutting-edge transport means as well as better user experience. Its latest product Fosjoas K5 eco-friendly electric self-balancing scooter is aiming to meet your more demands.
There are three folding structures in the body design of Fosjoas K5 standing up electric scooter, referring to the three parts of handle, the junction of the main frame and the pedal. It is the triple folding system of K5 that enables it can be easily carried into public transportations and easily stored in a car trunk. Moreover, the special pony wheel design makes Fosjoas K5 electric scooter is more portable.
In addition, the safety is ensued, to the largest extent with six fold security protection. Brake can be controlled freely, as Fosjoas K5 electric standing scooter is equipped with a brake assist systems. When there is emergency braking, riders can increase the brake force to shorten braking distance. Fosjoas K5 electric standing scooter is also equipped with a bell, to make riding safer, and the riding searchlight provides convenience for night riding.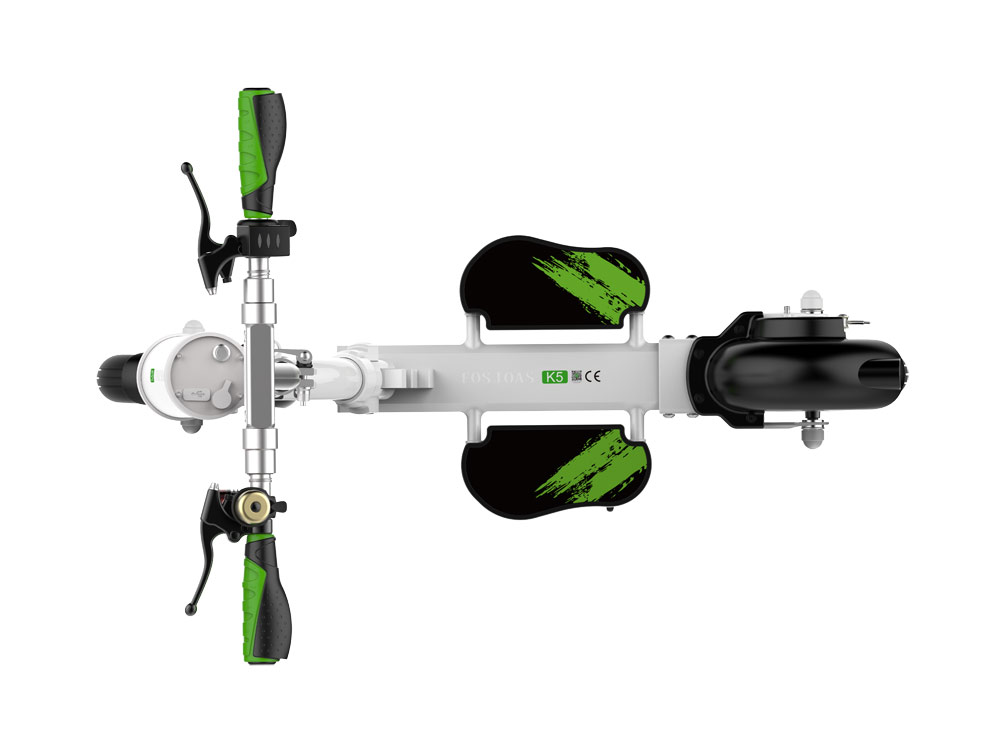 Another important factor for electric scooter is the tires. Fosjoas K5 electric scooter is equipped with special tire with concave and convex texture design that improves grip performance to better ensure safety. Adhering to the professional shock absorption system in ATVs, especially for optimized prepressing of urban road, K5 guarantees a comfortable ride, even if on bumpy roads. Considering the light-insufficient environment, Fosjoas K5 electric scooter for adults is equipped with LED light for easy understanding of the conditions, with the reference to the design of automotive lighting system.
Being light and handy, Fosjoas K5 lightweight electric scooters gives you an unconstrained riding experience.