Fosjoas K5 Electric Scooter, the Blessing to White-Collars in Blustling and Congested Metropolises
Source:Fosjoas begin Time: 2016-03-30
There is a ridicule saying that road is the open parking lot during rush hours. Indeed, many automobiles are driving very slowly and, sometimes, even are blocked halfway for several hours, especially in rush hours of Monday morning and Friday afternoon. Take white-collars who often drive private car to go to work everyday for example. Traffic jam in metropolises really makes them crazy. What if there is a transport that can save them from endless congestion? Actually, Fosjoas K5 self-balancing electric scooter is the most ideal transport for them. It helps white-collars to avoid traffic jam and also offers them relaxing commuting.
It has very small and thin figure. Therefore, when many automobiles are moving like turtles, Fosjoas K5 2-wheeled electric scooter can be weaving among them easily. Triple folding system is the highlight and thus Fosjoas K5 2-wheeled electric scooter can be folded into very small size. Then, white-collars can take it to subway, bus, elevator, office and trunk. Unlimited range is another advantage. As long as white-collars take enough spare batteries in their backpack, long range is not a problem at all. Once the battery runs out, they can remove it and replace it with a full one. In other words, Fosjoas K5 2-wheeled electric scooter can cover all of travel needs, whether they are short-distance or long-distance.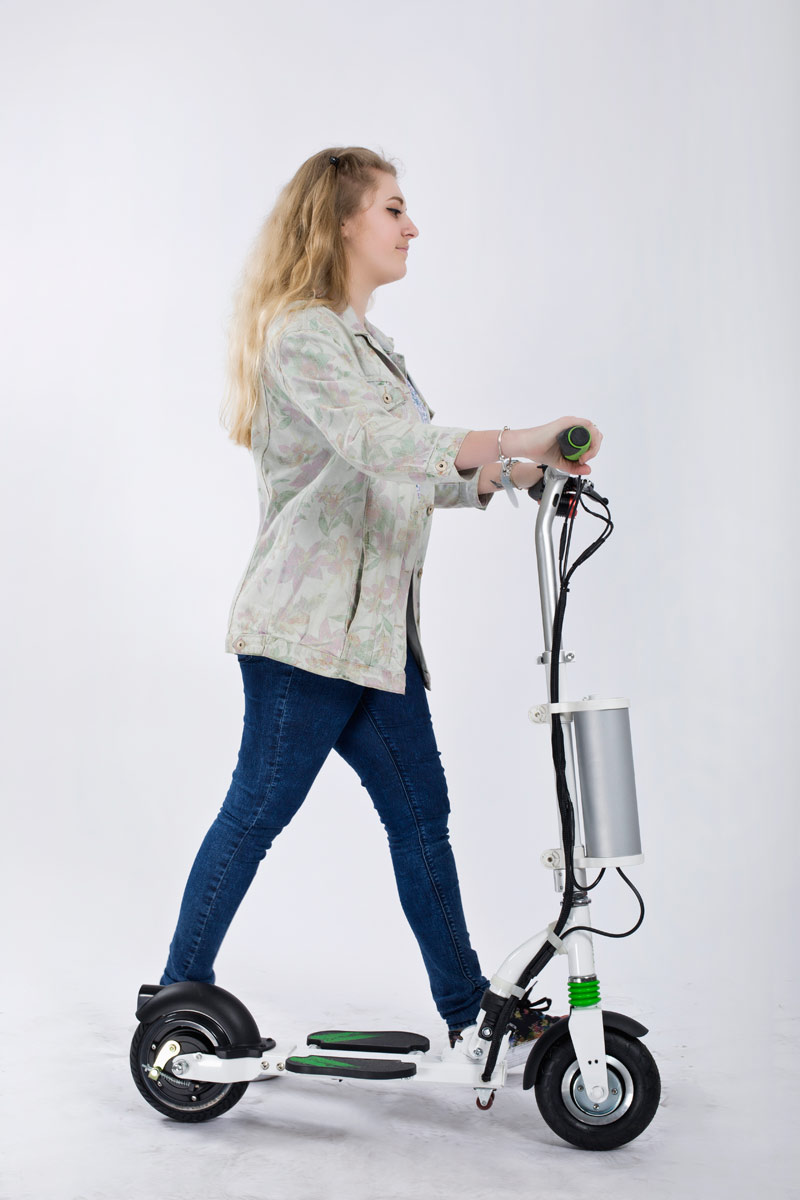 Fosjoas design team also endows some humanistic details. High-efficiency USB socket comes very first. If it is a long-distance travel on weekends, white-collars can charge cell phone or digital camera anytime and anywhere. In addition, the developed APP is very worth to mention. Such an APP can be connected with cell phone. Then, white-collars can know the real-time state of Fosjoas K5 electric standing scooter, including the riding speed, residual battery, total mileage and outdoor temperature. It doesn't exaggerate to say that Fosjoas K5 two wheeled electric scooter is the blessing to white-collars in metropolises.