Various models mean various choices - FOSJOAS electric scooters
Source:Fosjoas begin Time: 2016-06-08
Intelligent tools will extend and expand people's senses, enhance people's capabilities, and narrow the gap between dream and reality, FOSJOAS believes. That is why it is always committed to developing new products. So far, there are a great variety of different intelligent self-balancing two wheel electric scooter. In the current market, FOSJOAS newly released new models are the talk of the customers and scooter-lovers, taking FOSJOAS K1, K3, and K5 as examples.
FOSJOAS K1 electric skateboard adopts the traditional looks making it more familiar with others. When he sees it, one will be taken back to his children. The memory of the past is priceless. In order to cherish the memory, those people will try every way to do it. FOSJOAS K1 mainly serves the end of entertainment, with the passible speed, DIY attribute and 2.4G remote control and so on.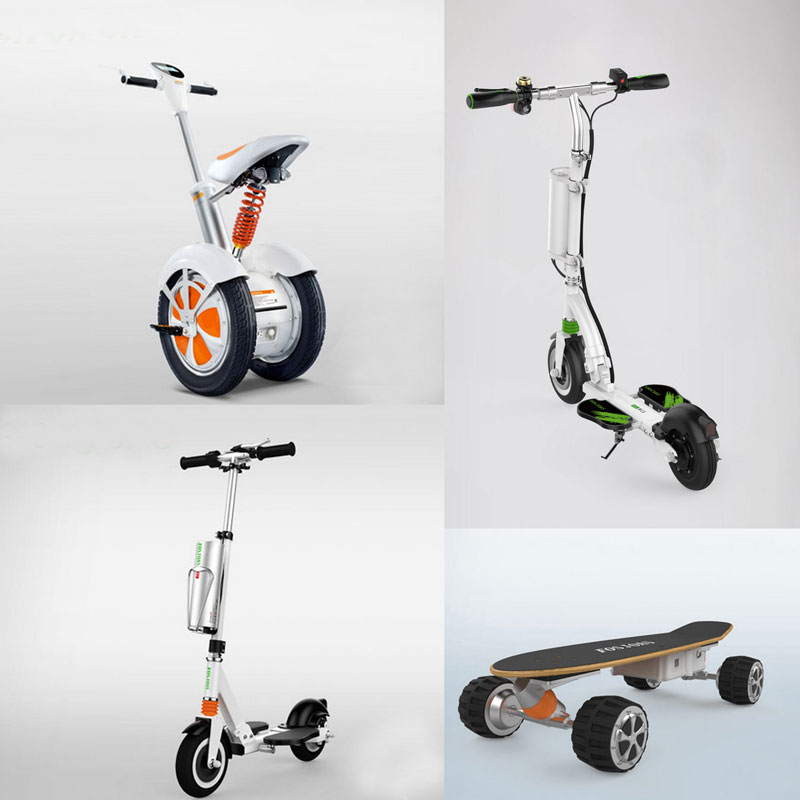 FOSJOAS K3, a two wheel saddle-equipped scooter is fitted with a seat providing cutting-edge features and ensuring maximum comfort whether you are making a trip just a few minutes away or travelling several kilometres: quality materials deliver high breathability and ventilation, ideal for any time of year. the large centrally set shock absorber strut incorporated in the scooter's frame allows you to take on all types of road surfaces, from smooth riding city streets to more uneven off-road routes, remarkably absorbing any oscillations.
FOSJOAS K5 foldable two wheel self balancing scooter, recently released in 2016 introduces the modern-day elements. S shape design of the K5's head makes it safer and more beautiful. In accordance with ergonomics, K5 allows you to ride more freely. FOSJOAS K5 looks like the electricity-assisted scooter, however, it is more practical. Many adult uses FOSJOAS K5 as a personal transport, by virtue of triple folding system. The folded K5 only covers only 1/2 of the trunk that can be easily stored in home, workshop and trunk.